Towards the end of the month of November we decided to have some Mac and Cheese, but like the real deal. And yes, there is a non-real version too. So I asked A to search for the recipe as I never made this and I tend to just whip some dishes up, with no recipe and the result is not always good, as you can imagine.
One of the things I need to improve is my willingness to follow recipes and the presentation. Sometimes I'm also under the impression the taste is not the one I imagine it to be. Since we have no reference point, we just have to think the food tastes good. However, the good news is that I plan on cooking more in 2019, even if I won't share everything I cook.
Enough babbling, on with the recipe!
INGREDIENTS:
250 g macaroni;
125 g (real) butter;
150 g cheese - we used a local cheese called "telemea"
some salt
some ground black pepper
METHOD
Boil water with some salt, and add the pasta. Let it boil according the instructions on the package - usually some 10 minutes.
Dice the butter and shred the cheese. This way, the butter will melt faster.
When the time is up, drain the water, add the butter and the cheese and mix.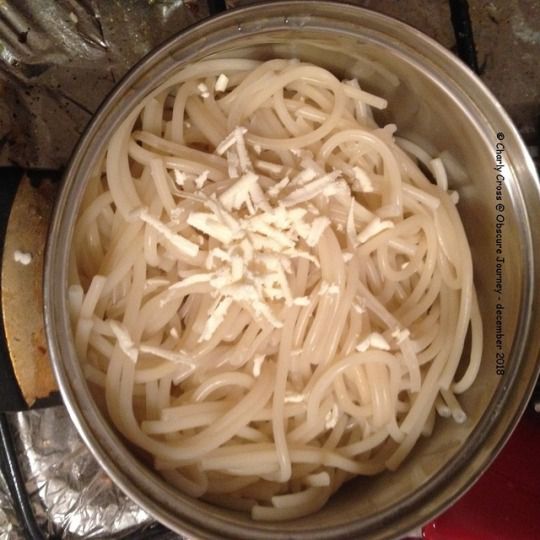 Let everything in the pot, on the fire for 2 extra minutes, then turn off the fire.
When the time is up, add the black pepper on top. You can eat it right away, but better wait some 5 to 10 minutes so it will cool down a bit, with a lid on top.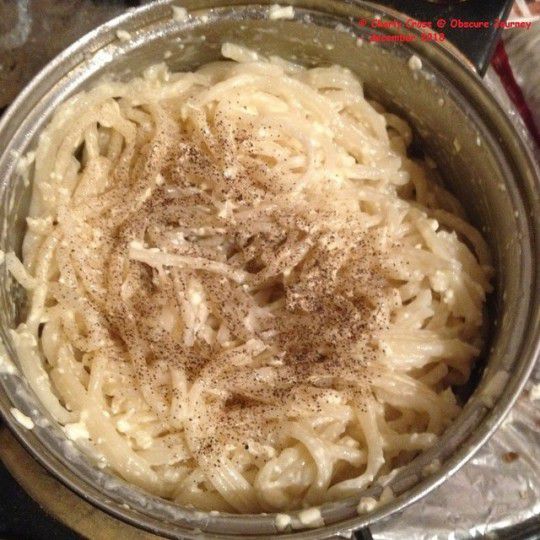 Let me tell you that this was the best pasta I had in a very long time. This is why I decided to share this recipe with all of you. Also, if you never tried Mac and Cheese before, this is a great chance to try it out. I know some folks prefer to make recipes that have been cooked by others before, and that were successful.

Earlier I mentioned I used the cheese telemea. It's a Romanian cheese similar to feta, if I'm not mistaken. You're better off learning more about it from its Wiki page. It's usually salty or very salty, though less salty varieties have been made too. Nowadays, most telemea cheese on the market is made of cows milk, probably because it's easier to come by.
© Charly Cross 2013 - present. All rights reserved.