Hello World~~
I realize I havent posted anything in a very long time, but this is due to more reasons. The main one is that I haven't cooked something worth sharing, nor something new. If I did cook something different, I didn't take pictures, and recipes without pictures are boring and don't inspire anyone to try out the dish.
Yes, I remember baking a brownie with walnuts some 2 weeks ago. I found the recipe in a local newspaper, but brownie recipes are all the same. I hope to make it again soon enough and also take some pictures for you to enjoy. But, now let's return to today's recipe.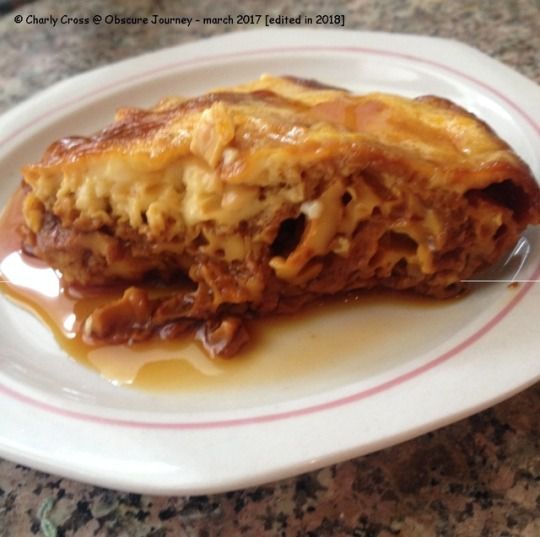 What I wanted to cook was creme brulee, but I had ingredients for creme caramel...? Well, these 2 sweets are very similar, and to know which one is which, you better read this article because it explains things better than me. In the end, I think the result was a cross between these 2 desserts. In any case it was sweet, light, and with a consistency I liked.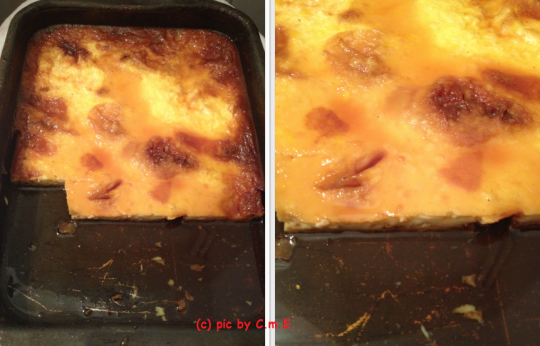 I have used this pan a lot. The whole creme caramel was about a finger thick, though the pan is taller than that.
Preparation time: some 15 minutes
Baking time: some 30 minutes
Cooling time: as long as possible, preferably in the fridge. I cooled mine overnight.
INGREDIENTS
For the custard:
1 liter milk
8 eggs
some vanilla essence
For the caramel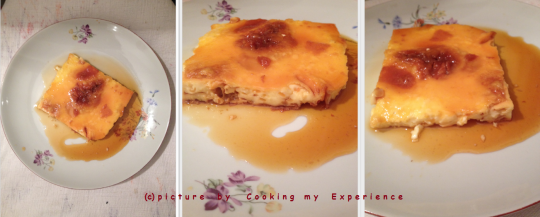 METHOD
First of all, you want to make the caramel. Pour all the sugar in a pot that can contain at least 2 liters of liquid. I used an oven pan of 20 x 30 cm, and some 3 cm deep? [I didn't measure it's depth, but it's pretty deep.] Make sure this is a metal oven pan because you'll place it on direct fire or heat before putting it in the oven. Then you preheat the oven to medium heat. Place the pan on medium or fast fire, on the stove to melt and burn the sugar. Be careful how you handle the pan to avoid burning your hands or fingers. The sugar has to turn to a medium golden brown color. It doesn't matter if it turns dark brown because "brulee" means "burnt," so the color would match this description.
While you wait for the sugar to become caramel, beat the eggs in a large container, like for an omelet. Pour the milk and vanilla essence on top and mix. In fact, you can use any type of vanilla flavoring you like or have on hand. You can also use some lemon peel if you have, but not more than 2 teaspoons.
When all the sugar turned into caramel and covers all the bottom of your pan, pour the egg and milk mixture on top, and place in the oven. Bake on medium heat for some 25 or 30 minutes, but not longer. As the pictures show, mine got a bit too burned with these time and heat settings. Because you're using so many eggs and a lot of milk, it is best to overcook this dessert than to under-cook it.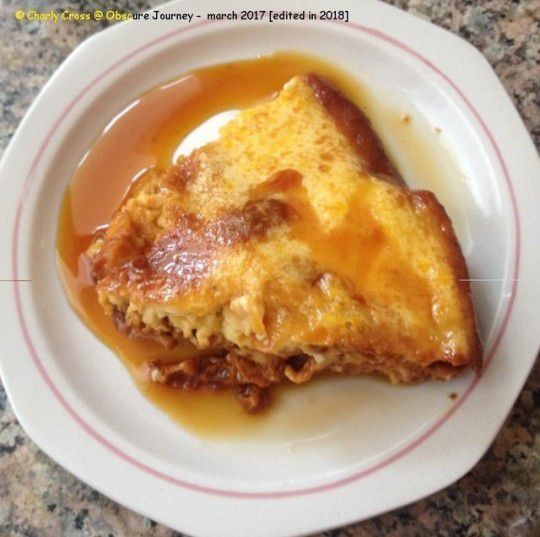 TIPS:
Let it cool completely before chilling it in the fridge. It tastes so much better the next day when it is really cold, like an yogurt.
When serving it, make sure to pour some of the brown syrup on top of the custard, because otherwise it will have no taste.
I hope you like this dessert.
Bon Appetit~~~
© Charly Cross 2013 - present. All rights reserved.
PS: post copied from the original CookingMyExperience blog I own, and edited in may 2018