Changing history - remembering May 2016
2016 was one of the worst years for us. But there have been some nice moments as well.
I need to remember the good parts of that year, as means to help myself heal from its dark periods.
Some people .... especially motivational speakers as well as some spiritual gurus say you have the power to change not only the present and the future, but also the past.
In practice, changing the past is impossible as not even God turned back time when the world was messed up - he just erased and started anew.
The secret to changing the past/present and future, is to change our perspective of events we've been through or we experience. At the same time, any new experience must be compared to the past ones, and imagine the outcome when we take a certain course of action.
For instance, if we know we can't help getting really drunk at parties, and that during a very drunk state we do stuff we regret, it would be wise not to go to parties. When the past is involved, when we have events we don't like, we should try and concentrate on the nice[r] or better events that happened at around the same time - like I'll try and do here.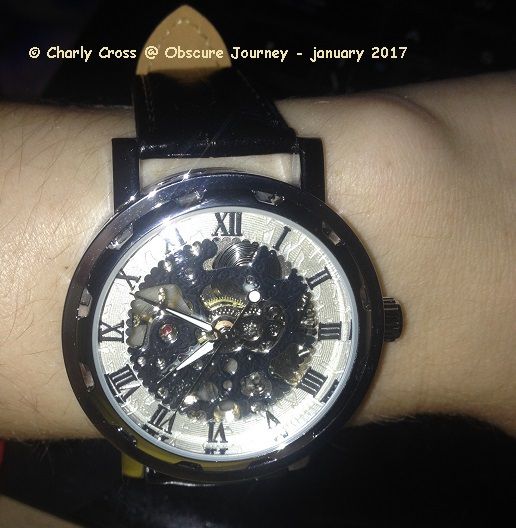 I had a bad period before May. On the 13th we went out to the mall. I don't remember what we did there but we surely tried to relax a bit.
Seeing the time stamp on the picture's details, i think we wanted to watch a movie. And checking to see what movies were released before then, Allegiant is the only one we could have been interested in at that time. [it takes a while for the new movies to make it to Romania, and i know we saw this series in theaters.]
I remember really liking the decor with these rainbow umbrellas. They were hung at the Starbucks Coffee entrance, in the parking lot. I think it was a sunny day, and the light made them appear more colorful.
The next day, at about the same hour, we went to eat sushi uptown.
Let's just say i really like sushi, i don't mind the wasabi one bit, despite my stomach, and im not grossed out by raw fish either .. nor the thought of eating it.
The restaurant was pretty expensive in my opinion, but im not the one to like to spend a lot of money on a single item.
Sadly, A didn't really like the sushi there. Somehow we also struggled with the chopsticks despite me having tried using them before.
The restaurant's name is Yoshi. It reminds me of a movie i watched some 5 times already, and i really like - Bunraku.
The same evening I also saw a store with high end decors and other items for the house.
I like animal print, however, seeing it on a bathrobe or towel, i think it's a bit too much. I do like the wall paper though. The plain towels aren't that bad either.
Since they say those are made by Cavalli, i won't even try to imagine the price-tag. Let's not forget the up-town area is pricier than most others. Which is another explanation for the prices at Yoshi.
A few days later we went out again. We had a coffee at McCafe and then we walked along the river. I believe that's a flat white - I used to like it so much. <3 Hmmm, maybe I should try it again.
I also remember that when it opened, McCafe baristas were trying their best to make really pretty designs on the cappuccinos. I don't think they are doing it anymore. Also at the time I was pretty addicted to coffee. These days I still drink coffee, but only in the morning. I'm trying to convince myself to give it up.
I think it was at about that time that I started paying attention or being more interested in the traditional Romanian crafts and decors, as McDonalds had on the menu a limited time type of offer with some specific Romanian street food. It's pretty good, but can make one nauseous if it's not cooked well. And it has garlic, but almost everyone and their mother really likes it. I didn't try the Mcds' version, but I think it's better at the fair vendors where it's a common dish.
You guys have to remind me to make a post about all the coffees I drank over the time and to display all the pictures I took.
"A" remembered there was a pretty nice store somewhere uptown, called The British Galleries, if I'm not mistaken. I have no idea if the store is still open, though.
The place had really cute things to sell, and was set in an old type of building. The merchandise was cute stationery, various items for the many rooms in the house, including kitchen and bathroom, and even souvenirs.
We didn't buy anything, but we took several pictures there. I always wanted to show those pictures to the world, but I somehow never got to.
The store was near Victoria Square, as seen in the first 2 pictures below. The last 2 pictures are from the street on which that shop was.
The next day I was returning home from somewhere. On my way I saw this shop with interior decors. The stuff was rather pricey, but there was a really pretty plate in the window. See it below.
These days. the store closed down for some time. I think it happened sometime in 2017, towards the end of the year. I can't recall anything else opening in its place.
Then I have 2 pictures from 2 places I don't recognize. I also don't remember anything regarding what were we doing there. I think the weather was pretty hot though.
All I can say is that they're taken on 2 separate days. But somehow I didn't take any other pictures between these two, judging by their names which are actually numbers. Enjoy!
Then It seems that at the very end of the month we went to a cafe. I believe I had a lemonade - read here why. The same day I saw a really cute car, I believe you call it a Beetle? Clearly I had to censor its registration plates, but even now I think it's really cute.
I think that revisiting the year through these images and memories, did help a bit in purging the negative memories out.
© Charly Cross 2013 - present. All rights reserved.