My favorite pics
This entry is probably one of the least exciting ones. This is not a #firstworldproblem, because I'm not complaining. I want to actually show my gratitude for having this device for many things have happened while i had this iPhone 4.
I want to "celebrate" the life of this phone, and share some pleasant memories I made while having and using it.
One of the things that this phone did the most, was to snap pictures and to keep me connected to Anna through messages and the pics we send back and forth.
How do i know this phone won't function for long? It lags every time i try to open any app. I can't update its OS - no big surprise there. I also can't update the apps i already have. And i only have Instagram to which I can't upload anymore either.
The point of this post is to remember some of the good stuff that happened while i used this iPhone 4. Or to share some of the pictures that i took and i liked or still like the most.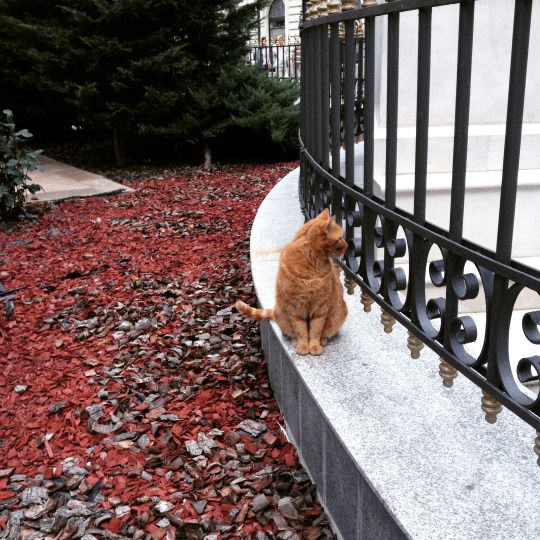 This picture is my favorite. Yes, I took this picture. It is also one of the first pictures i took with this phone. Back in 2015. This is the 2nd picture i ever posted on instagram. You can see and like it here. I feel the light in this picture is just right, the colors are fine, pretty close to reality.
To snap this picture, i put my hands through the bars of the fence of the yard the cat was in. I like how the cat was not paying any attention to me. To me this picture looks poetic in a way. Inspiring to write some fiction or something (else than a blog post).
At the time, I didn't care about likes and stuff. I still don't. But it does feel nice to receive likes on the pics I post. ;p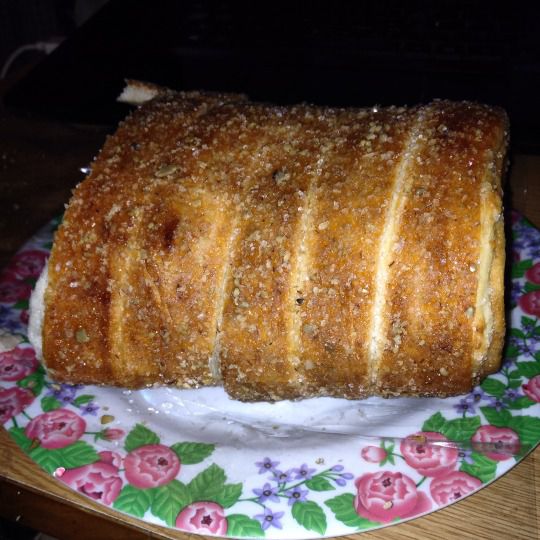 Chimney cake from the Christmas market of 2015. It was a really nice cake and the first one I had. Originally it was big. at least double the size seen in this picture. They're about 30 cm (12 inches?) long when made for the Christmas market.
They're freshly made on the spot, and extremely popular. They can be covered in a variety of stuff: coconut flakes, sugar, nuts, and other things. This was (grounded) nuts i believe. I think we got 2 of them, i forgot. But the next years when we went to the Christmas market, we did buy 2 each time.
That plate was a disaster for this picture: it' plastic. I has no pretty plate, sadly. You can view this pic on Instagram as well.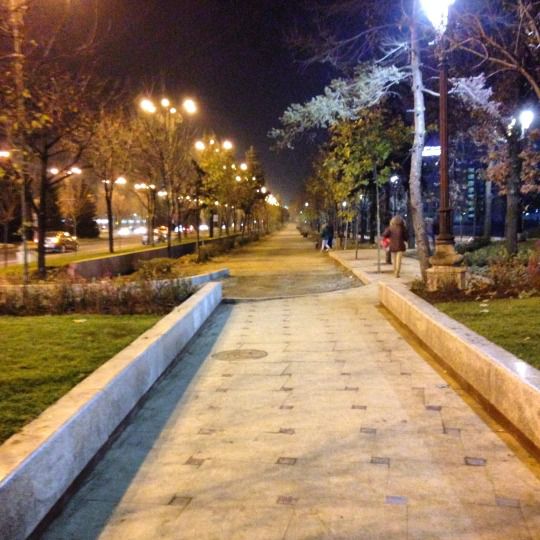 Looking at the date this picture was taken, is the same evening as the kurtos kalacs (chimney cake) above. It means this image was taken about an hour or so before the other.
The evening was most likely cold since it was December 19. Only the closest woman in the picture and the few bare trees give away the temperature or time of the year. Otherwise the green grass could indicate summer.
Anna took this picture. If you look closely, there was some fog out in the distance. There was such an eerie sensation. I still get it when i look at this picture. I still really like this image and I don't think I shared it before.
This is actually a parking lot now, but back then, they just finished creating it. These days, on the right, there are many bars/cafes/restaurant places and the parking lot is full of cars.
On Instagram I shared it a few days later. What's interesting is that I have here, a picture of the same parking lot, from almost a year later.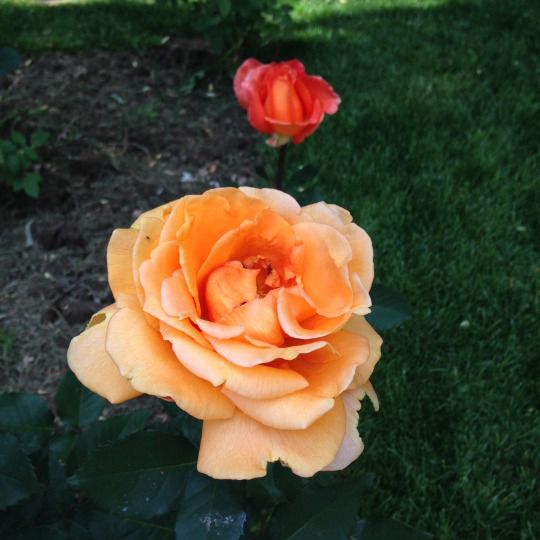 Picture of a stunning rose from May 15, 2016.
Of course, there are many other pictures I took and didn't share yet. Well, some will never be shared.
This rose looks gigantic. But it's probably just the angle.
Seeing this pic of the rose, i can almost feel its sweet scent, and i can almost feel the early summer temperature around me. You could say the feeling is burned in my brain and on my skin.
Obviously, without this phone, i couldn't take all these pictures.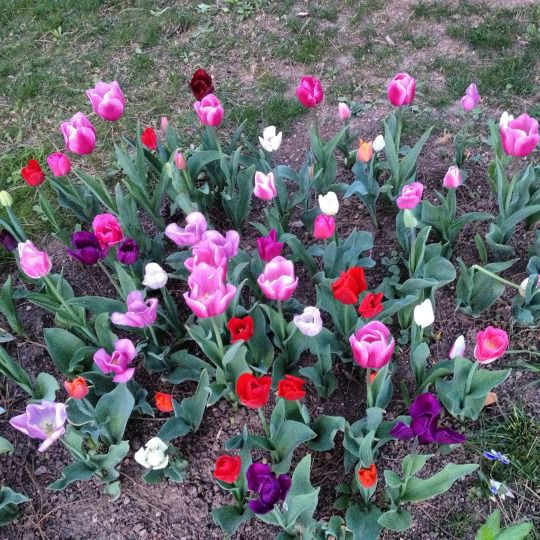 These tulips were very pretty in real life back in April of 2016. Either the angle or the light didn't make them justice. Too bad. I remember I took more pictures of these tulips. This is the one i like the most.
I remember they brought me a big smile seeing them. They looked very colorful, cheerful, and simply beautiful. I was smiling like an idiot and being as happy as child seeing them.
It's very refreshing to see pretty flowers in spring after the heavy and cold winter. They give hope for a better year and future.
I shared all these pictures on the tumblr account where I upload all the pictures for this blog as well as the pics for my other site, Being Obscure. Usually, the pics with credits on them are hidden from the public on the Tumblr account.
© Charly Cross 2013 - present. All rights reserved.