What happened with the...
Hello all.
It's almost 2 years since I did a wish.com shopping haul. Read it here.
NOT a sponsored post, but I advertise an online shop by talking about it or about the items I got from there.
So here are the items I bought back then, in case you don't want to read the post. I recently watched a few videos in which youtubers were talking about their wish.com purchases. I thought I could update you with my experience.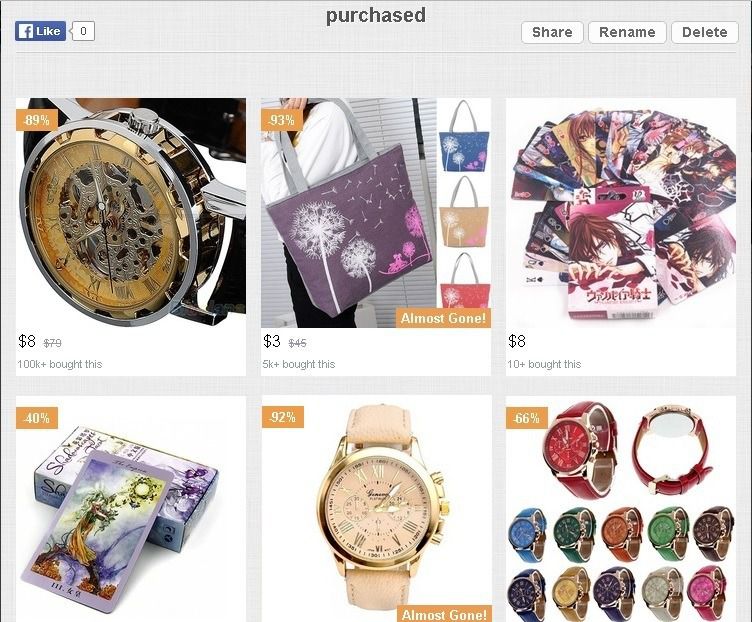 3 watches, a shopping bag/tote, and 2 decks of cards. I really liked the watches. They didn't look as good in real life, but they still looked really good. And they worked too!
Well, what happened to all this stuff?
I still have everything. But I can't use at least half of them.
The bag is the one item I'm getting the most use out of. It still goes strong, though I think I have to stitch one of the handles. It may have lost a bit of the color and gotten dirty a little bit, but other than that, it's still fine. The zippers are still usable and I couldn't see any tear or another type of damage than the one I mentioned.
The decks they're still in great shape - mostly because I didn't use one of them, and I minimally used the other. The tarot deck got the most use compared to the playing cards.
The watches. This is where the issues start. They stopped working, one after the other, about 1 year of use. I wore the mechanical watch (the first one) the most. It had a soothing ticking sound. I forgot what happened. One day, it just stopped ticking despite it being winded. The other 2 watches, I accidentally stepped on one of them, in the dark, on the bed. It was instant killing. The other one wasn't working so great to begin with. Was losing some 5 minutes per week. I only realized this by accident, after looking at it after looking at the phone. One day it stopped ticking even with a new battery.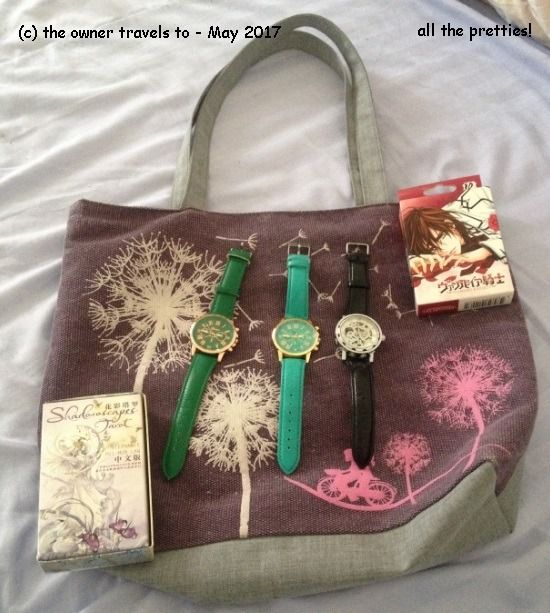 What are my thoughts?
First of all, I didn't have high expectations of the watches, except the mechanical one. Well, not even there, considering the low price I paid. All these items were pretty cheap, especially the green watches. Well, now they'd be even cheaper. I currently feel as if I got ripped off, since many listings on the site say "free, just pay for shipping".
Would I buy again?
Yes. In fact, I still ordered two items, and I will place another order next week. One of the items I ordered is for personal hygiene, it arrived, I used it, though I don't think it's a good option for me.
The other item is actually some sewing machine bobbins. 30 pieces for $2, for the shipping. I placed the order yesterday, I paid, and now I'm waiting for the set to ship and to arrive. Buying these here, at this price, would only bring me some 5 bobbins. If you like sewing or DIY projects and you use a sewing machine, you know 5 bobbins are nothing.
Do I recommend to others?
Well, sure, why not? Just pay attention to the seller's ratings, read product reviews and don't set your hopes too high. You might want to buy elsewhere depending on what you're after - say gadgets.
© Charly Cross 2013 - present. All rights reserved.