Adventures in July
I actually wanted to have such an entry almost every month, but this wasn't really possible, especially if I had something else to say, or if I didn't have enough time.
Unlike July 2016, this one was quite full. I had a pretty big task to write at the beginning of the month, and then 2 smaller ones. Well, this is not really something you might really be interested in, so, no pics to show off.
I also managed to stick more to a posting schedule, all thanks to my bullet journal. If it looks messy, it's because I have yet to discover a journaling method that works for me. Or that looks less messy. An if you think this is not a proper bullet journal notebook, you're right: it is an agenda used as a daily planner with no monthly spreads, with dedicated pages for each day, so on. It might serve better as a diary, if you were to write every day, a single page. I use the date written on the page, as page-number.
What stood out the most, was Ciel my pet crow being more active, coming to me to play, and all that jazz. I was really scared that he might be depressed, but I guess he's not. His favorite things to play with are items that are long and thin - line pens, pencils, drinking straws. He likes to play with pens so much, he learned where I keep them and goes to them to steal them. It's actually quite hilarious!
He knows which pens I don't want him to play with, and those are the ones he wants the most. Of course! Last night, when we returned from a stroll in the park, I found ALL the pens missing from their place, a bird dancing on the table, and the floor covered in pens. That was quite something to clean, HAHA!
This video is from the first day he started playing so much. I thought he's hilarious! He would keep on coming back for more pens! And, yes, I have several looking identical, for no good reason.
We also went out to have ice cream. And we did it as often as we could. What you need to know is that we found a few places selling really good ice cream. For instance, Ana Baking has one of the best salted caramel ice creams! Guys! You HAVE to go there if you ever visit Romania. Just don't order coffee or coffee based drinks: our tasted like something nasty, and we won't get that again.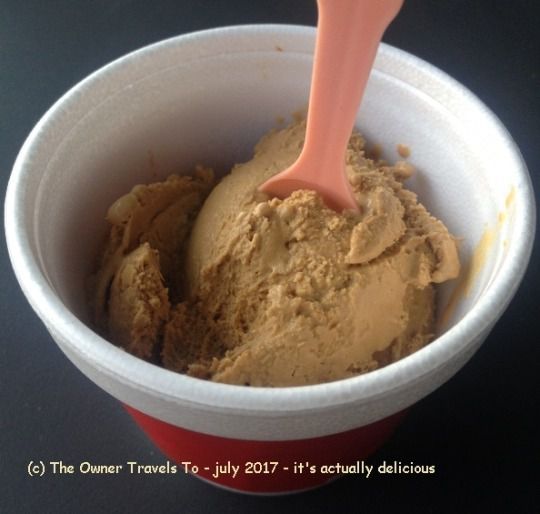 Another awesome ice-cream we had was at this place called Caffeol. The ice cream came in a cone, dipped in a milkshake! We ordered the coconut flavor one which was inspired by the Raffaello bonbons. It even had one bonbon on top! Guys! One such drink is more than enough for 2 people! Sadly, if you want to order soy milk in your drink, you have to pay more :(
This place also sells some lemonades: some 5 flavors? there is classic lemonade, lemonade with melon, with strawberry, and I forgot what else. I managed to order a melon lemonade without lemon [say that 3 times fast!] and it tasted so good! It basically contains melon or strawberry, orange and lemon, so you can give up the lemon or orange if you really want. My partner has a sensitive stomach and citrus fruits, especially lemons are REALLY bad for their stomach.
Sadly I lost my pictures of the drinks, so I had to search them up. Caffeol has 3 locations: one in the Historical Center of Bucharest - where we went, one in Brasov and another one in Ploiesti. Check them out if you visit Romania!
We wanted to go to the pool, however we didn't manage to get around to it. Hopefully, this month, we will go there. The thing is, we have a couple water parks, and lake sides where we could go to swim or relax, however it is not safe to go there, health-wise. Those waters are not as monitored, and since so many people go there, the waters are more likely to be contaminated with all sorts of bacteria and viruses. Going to a pool club of sorts, is more fancy and safe as far as your health goes. Here are a couple of pictures from 2 years ago.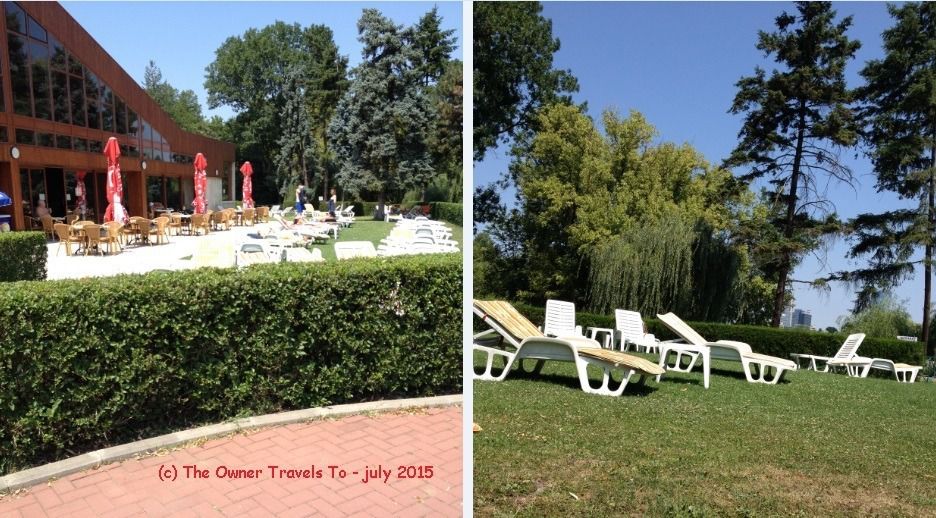 This is actually a health center with a gym, sauna, swimming pool, and there is a restaurant as well. The place is located by a lake, but the pool is covered and not connected to the lake. It's really quiet and peaceful. Too bad the entrance fee is rather high in local currency.
This month also marked the first time I wrote something in Chinese, all by myself. I'm so proud of myself: I started studying Mandarin last year, but I was never consistent about it. However I do have something to show for it. Maybe I will post a separate entry with all the characters I DO know. Until then, this is what I wrote:
In all fairness, the "nice to meet you" line [the one before the short break] I wrote by looking it up and I have yet to learn how to say it without looking at the pronunciation. I can post a comment with the reading and translation if you want, just say so below ;)
There is one more thing that happened, right on the last day of July, but please stay tuned for that one, as I have a vlog about it. I will post it separately because this already became too long, and I need to write a few more explanations for the vlog.
Until next Sunday~~
---
(c) Charly Cross 2013 – present. all rights reserved.