yummy zucchini patties
So yesterday we received some zucchini and their season seems to have started. I'm not entirely sure about that. In any case, "A" really likes patties made of zucchini, and for good reason: they're pretty light, despite being fried, as there's no meat in them. They're also pretty good, if you have a good recipe.
While there's no meat in the recipe, you need some eggs or some other agent that can successfully replace the eggs. The egg is meant to help the patty stay in one piece, to enhance the taste, and there was another reason i forgot. So this is not a vegan recipe, but a vegetarian one.
Read below the pics for ingredients and instructions!
You'll also need a grater/shredder, 2 bigger bowls and a smaller one, perhaps a sieve as well.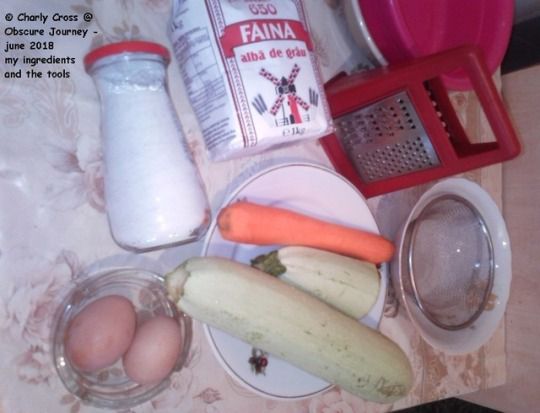 1 big zucchini and an extra random piece, a big carrot, some salt. make sure you have more zucchini than you have carrots, if their size are different.oh, and you guessed it: no weighing in this recipe.
mix with the eggs, season with some salt, black pepper, other herbs you like and other flavorings. NO SUGAR! also add some flour. it should look similar to this.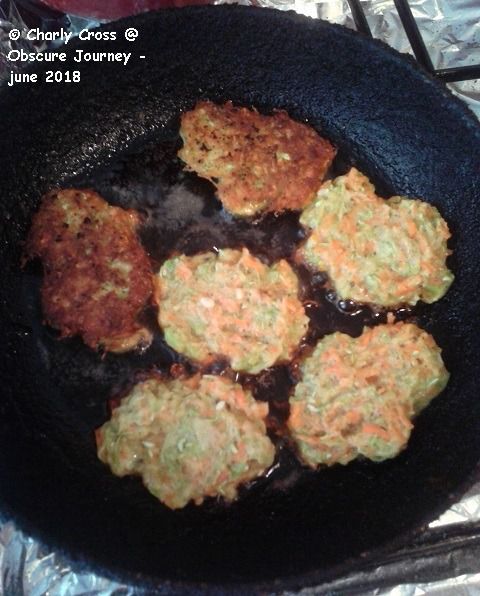 time to fry in a bit of oil [about a spoon?]. Make sure they're evenly done on both sides. you can put as much as you want in a patty, but make sure to flatten it.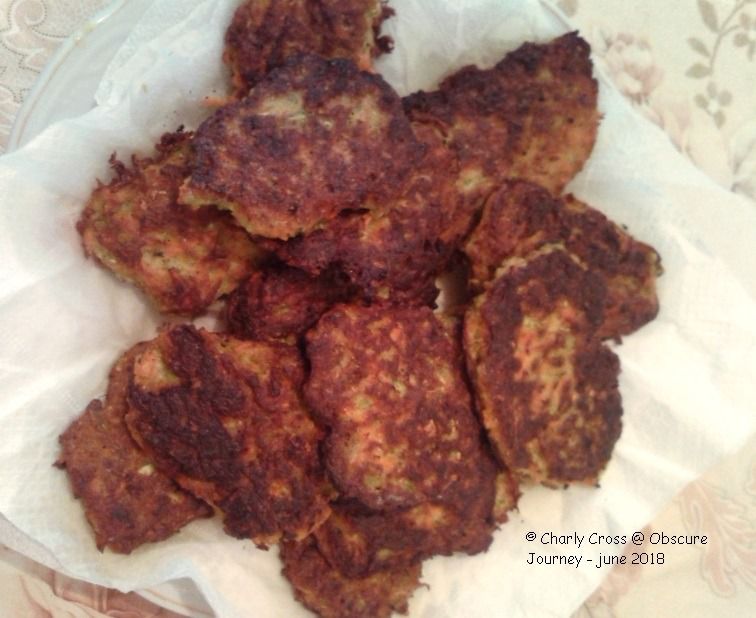 You can now enjoy! Best served cold. I had 15 patties in total, but I ate one before taking a picture of all of them. "A" said they were really good :)
Bon Appétit~~~~
© Charly Cross 2013 - present. All rights reserved.