Roasting eggplant - vegan friendly!
I have to post this, because for the first time I managed to roast eggplant in a way that worked, is healthy, and I actually enjoyed eating. Oh, and yea! It's vegan friendly!
So i had these eggplants [aubergines] about to go bad. So wondered what to do with them. Roasting them sounded really good. Here is how I did it!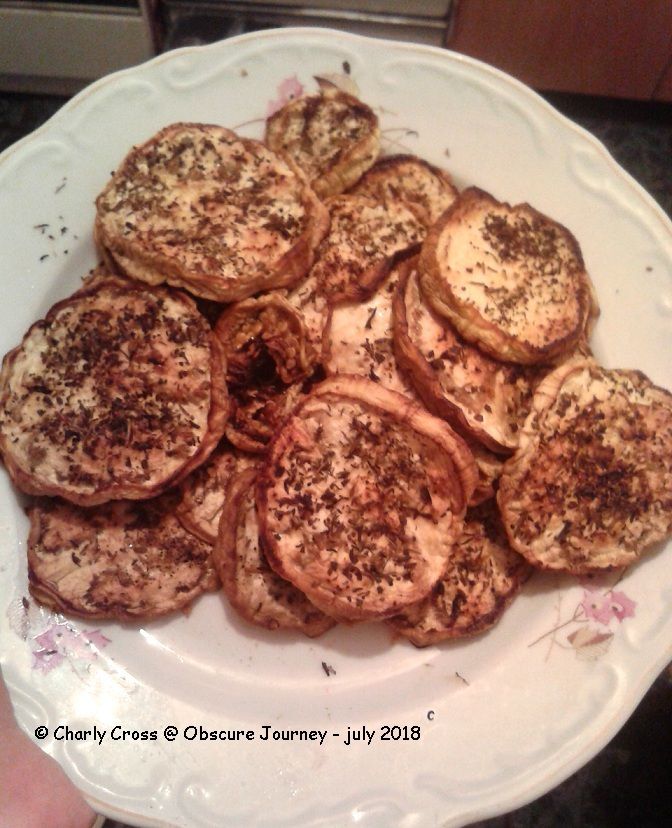 Ingredients

:
eggplants [as many as you like]
condiments [i used black pepper, basil, and thyme]
some salt
some cooking oil [unflavored is best]
I first washed and peeled the eggplants. Then I sliced them as evenly as i could - i'm really bad at this task. Their thickness was about 1cm - i didn't measure.
I realized that using a long-bladed knife helped a lot with this task.
I used the brush usually useful when baking, to lightly spread some oil on my baking pan.
I realized that the baking pan is quite important - I had some non-stick types, but they burned by foods as they were too thin, and the non-stick coating peeled.
The pan i used this time is thicker and rather shiny, but I can't tell what type it is, or what it's made of. All i know is that i can scrub it quite a lot and it won't peel. It's not really enamel either, or at least i don't think it is enamel.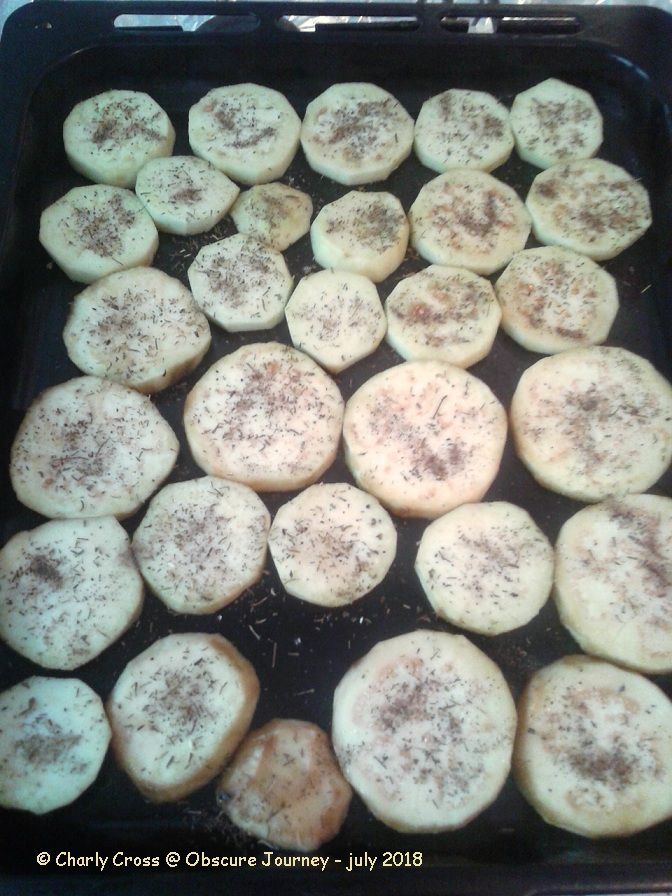 After I sliced the eggplants, and after i had lightly oiled the pan, I placed as many slices of eggplant as i could in the pan. I then tried to smudge a bit of oil on each slice, and sprinkled with salt and the condiments, and then i put the pan in the preheated oven.
I let the slices stay for some 25 to 30 minutes, and then i flipped them over. I proceeded to still let them cook for some 15-20 minutes.
Unlike with the non-stick pans, the slices did NOT stick to this pan - they did stick to the non-stick ones when i tried the recipe before. I have no idea how it happened. All i know is that i got rid of the so called non-stick ones, but mostly because they started peeling.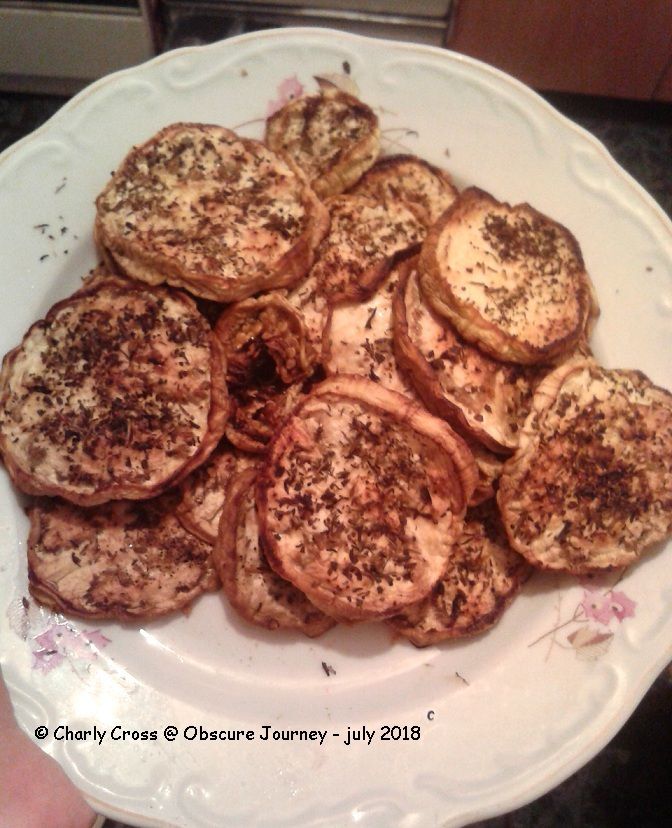 I cook with gas, hence fire, and this may be a reason for my previous attempts at roasting to turn into failures. Vegetables turned mushy, or burned. I guess this baking pan is specially made for cooking and roasting with gas.
Bottom line is that if your roasts are not like the expectation, try to change your pan - it might just do the trick.
(c) Charly Cross 2013 - present. All rights reserved.