What I bought last year (2019)
Hello Everyone. Happy New Year!
I wish everyone reading this entry, a successful 2020 and decade, filled with love and a peaceful home!
It's been a very long time and 2019 ended and I need to draw a line and see what I did and what is left to do.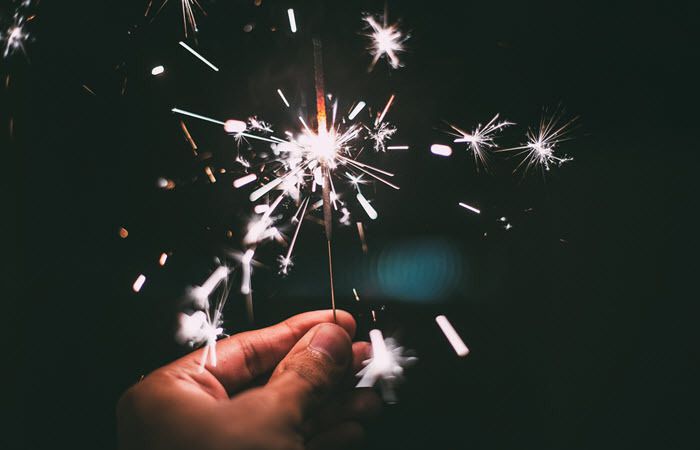 Recycled image, first used here, where the credits should be: http://obscurejourney.over-blog.com/thoughts-at-the-end-of-the-year-2017
Before anything else, some little updates.
I mentioned a while back, I'll split the blog, and have a proper site for my reviews, for income purposes.
We do live on a single income, and we always have. We will also start a business, but other than this I can't even tell you what the domain will be. I do want to sell some handmade stuff -think of bookmarks, table runners maybe pillowcases, and i'm trying to improve my craft (sewing, embroidering) whenever i have some spare time.
Since for now I really can't say anything more about this venture, I'll move on to the real topic of this entry.
So, the topic is what i bought this year. I didn't want to buy anything, but the reality is different...
What "A" bought or paid for has nothing to do with my challenge, and are stuff that are meant to last a longer period of time. Think winter boots and coats. Saving money for these was a process, and only made possible because of the 3 projects I had going on at the same time, during the past 4 months.
As far as I'm concerned, I wanted to challenge myself NOT to buy anything this year, unless:
i really need it -think undies, socks.
i really like it
The "no buy" rule applied to clothes, footwear, accessories, home related stuff.
How did it go? I can say, it went quite well. :) This means I did pay for some stuff, other stuff I got for free, but these items met the above 2 rules.
I can say I did buy some undergarments because those ARE needed. I don't think I need to explain more. 1 pair of woolen socks made it back with me last week, but I wanted them since last year. they're also hand-made, so i supported someone local who has few income possibilities.
i also bought a sewing machine. another sewing machine.
Last year in December I bought my first sewing machine, a Veritas Janis. It's a Singer copy-cat, but sews like a beast. I was using a large spool of thread for a project, and the stitches started to be very wonky - loose on the lower side. adjusting the tension did nothing :( so, naturally, i thought it's broken. i thought i could and should repair it, but i should buy a 2nd one, to be on the safe side. It turns out, that i tried using a normal spool and the stitches came back to normal. i still purchased another machine.
The new addition is another German machine, but for the life of me, i can't really tell what brand it is. All i know is that it came complete: instructions (in German, so I don't understand), 4 metal bobbins, screw driver, a few feet (for buttons, all-purpose x2, straight stitch, rolled hem) and that it works wonderfully.
It is also very heavy. i think it's made of aluminum since magnets don't stick to it. It can do stretch stitches which the other one can't, it can also adjust the stitch length or width. She cost about $50, second hand so i can't say it's consumerism.
See her below in all her glory!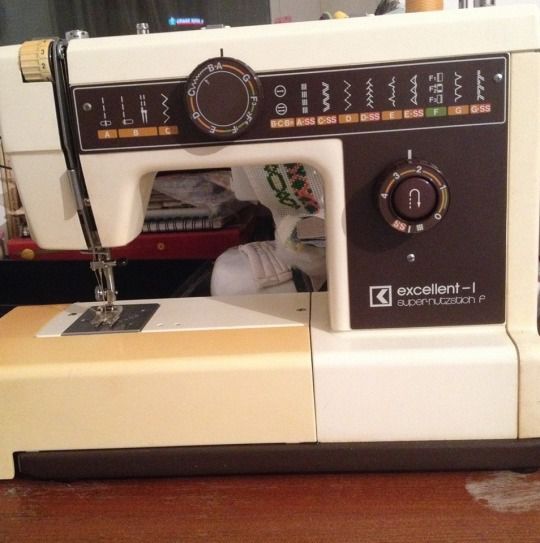 Another important purchase was another pair of spectacles as my old pair broke in July. You can read more about how it happened in this entry.
The new pair is similar in shape, if not identical to the old pair. While the old pair was dark blue and plastic, the new pair is metal and a dark brown/red color. I don't have a picture of them, sadly. Their lenses get dark in the sun or strong light, something i actually hoped for.
The new pair cost about $100 after the 40% discount was applied. They had to be new, and it was a real need as i couldn't see well in the distance.
I did buy some clothes as well - i forgot what it was, however it was all from second hand stores or from some clothes swap events, where i didn't have to pay.
I also bought 2 new Burda Style magazines. i really wanted them and this is all i can say. They will be/are useful for my sewing though.
All in all, i'm pretty happy with the minimal purchases last year. I hope 2020 will continue on a similar note. I do have to say that the end of the year with its gift-giving season did make me want to buy things and that i have to stop now.
© Charly Cross 2013 - present. All rights reserved.