Blogmas days 12, 13, and 14
Hello everyone!
Today's entry is another combined entry. And you'll soon learn why, when i talk about the challenges.
DAY 12
For the 12th day of the challenge, we were instructed to watch a movie.
We didn't watch any movie, but we do watch a Chinese historical drama called, in English, Ruyi Royal Love in the Palace. You can watch this show on youtube for now.
We are actually kind of binge-watching it because I'm playing about 2 episodes at once.
Before the show though, i had to work on the project at hand with the deadline on December 31st. The current project is rather boring, and I'm dragging myself to write it, thus wasting quite a lot of time, sadly.
We also went to the store and bought some stuff, including some minced meat that became meatballs. I have a recipe for meatballs over here.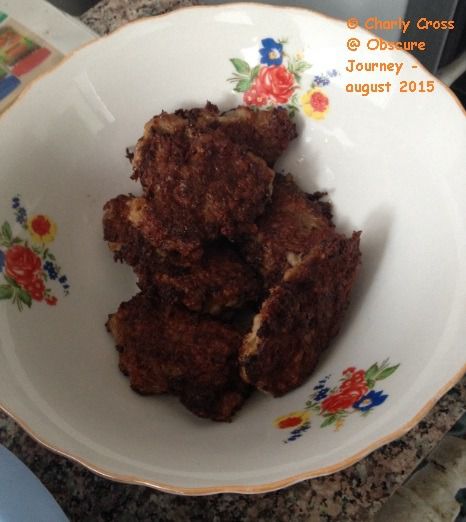 This time, instead of frying the meatballs, i actually cooked them in the oven. This way, i can cook more at once - this time, all of them, thus saving time. They also turn out less oily, which is better. However I didn't take any pictures, so i'm using the old one.
That day I also made doughnuts. You already know the recipe from here.
DAY 13
For the 13th day of the challenge, we had another contest at hand. This meant we didn't need to write any entry.
Due to some events, ahem/procrastination/ahem, this entry was thought of on this day. I wasn't able to finish it on time, sadly.
Oh, the result of the contest? Again I didn't win. Maybe next time?
DAY 14
On the 14th day of blogmas, we're supposed to write an ABOUT ME page.
OOPS. I just realized i don't have such a page, but now i will have to write one. However, i need to think it out well enough, so i can't publish it for now.
Once the blogmas challenge is done, I will write such a page and it will be linked at the top, like the others.
Thank you for your patience with no entries for 2 days in a row. I just condensed 3 shorter entries in a single one.
See you tomorrow. hopefully.
© Charly Cross 2013 - present. All rights reserved.