Blogmas Day 5 - Christmas decorations
Hello there!
Apparently there are 20 days to Christmas and now it seems to be the reasonable time for appropriate seasonal decors.
It rather makes sense since it's not too early and not too late either. Plus, you can keep the decors on for longer, if you wish, or if you celebrate on January 7, like many Russians do.
In any case, as i mentioned in previous posts, here and here, we never really decorated for Christmas in the years we lived together.
As you can see, we managed to have a tiny potted tree before that we managed to somehow decorate.
Sadly, this year there is no tree. Instead we have faerie lights. or Christmas lights.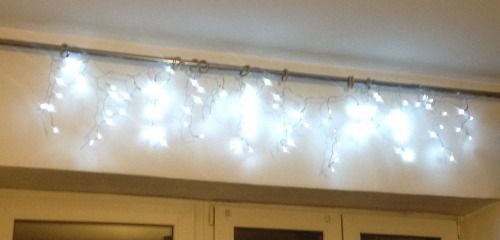 The failure comes from the fact they're too short. I didn't pay attention to what's written on the box. They are also cold light and about 8 different lighting modes.
We hang the lights on the curtain rod because we no longer have a curtain. Anna is allergic to dust and we have to limit fabric items like curtains or other home decor, as much as possible.
There aren't much decors this year because we had to save money for a new computer, which was postponed by a pretty urgent surgery for Anna as well as many medicines.
I have some greeting cards i forgot to put out and i'm not sure i want to display them. but maybe i can still add some small things around the house.
This is it for now. See you tomorrow.
December 18 update!
In the past 2 or 3 days, our living room became a bit more festive!
On the 15th we went out to search for something and we came back with something else: glass, hand-painted bauble for the Christmas tree.
We don't have a Christmas tree, so I hung it on the lamp. The cats won't be able to reach it there and I know it will be safe from other accidents as well.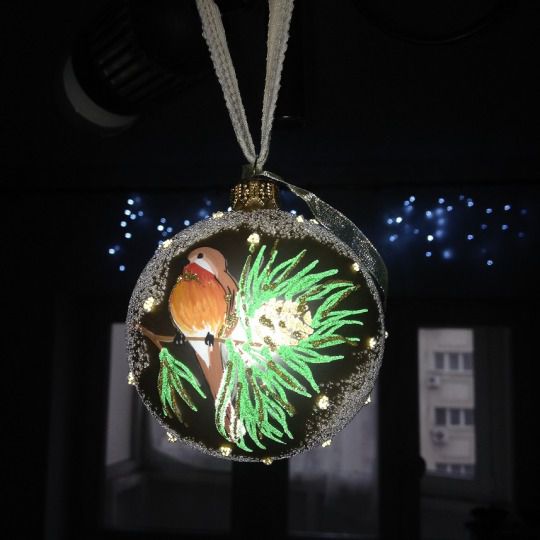 It is lunch time but it's so dark outside and indoors. i used the flash to snap this picture and the bauble looks black. it is actually beige and all the colors are more creamy.
We also bought another set of faerie lights. These ones have a warm light. i placed them on the door to the living room due to technical reasons (proximity to an outlet).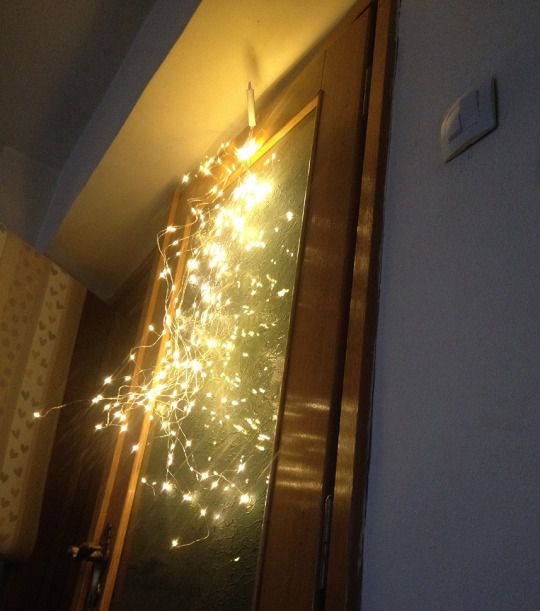 I think they pair well with the previous lights.
If we add more stuff to the room, I'll update this entry again.
© Charly Cross 2013 - present. All rights reserved.