December adventures in Bucharest
You probably wondered what I have been up to during my long absence.. Or not. If you do, I'll present you with the short version. It's not like I've been able to do much anyways.
First off, unlike most of the previous years, this time around we managed to get a Christmas tree. It was a small potted one because we felt bad to bring in a big one that was cut. plus it would have been troublesome and we have cats too.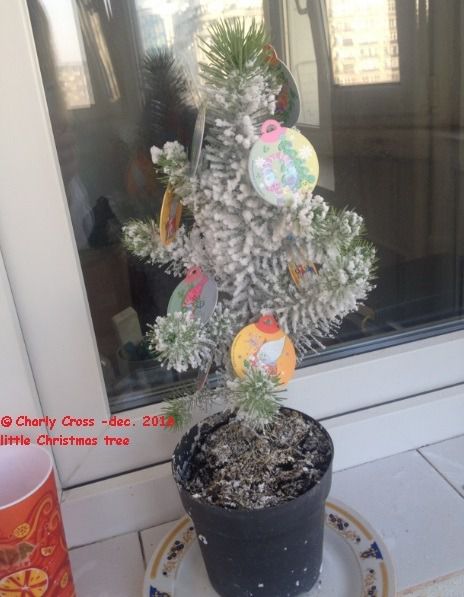 Among the many things that happened, there were some fun moments too. For starters, we went to a well known Christmas Market before New Years. The Market opens every Christmas for about a week before Christmas, and this year we actually went there too early - the Market preparations were still underway and the place was sorta deserted. Except for the workers, of course, who were suffering the cold to make the place pleasant for the future visitors.
Because of this, we ended in a cafe that was selling mulled wine as well. That was some really good mulled wine. See a pic below. We could sit outside because despite the cold, it didn't snow. The place, like many others that left their terraces open through autumn and winter, had special heaters that also gave off a red light. It was really cozy as we also had blankets to cover with.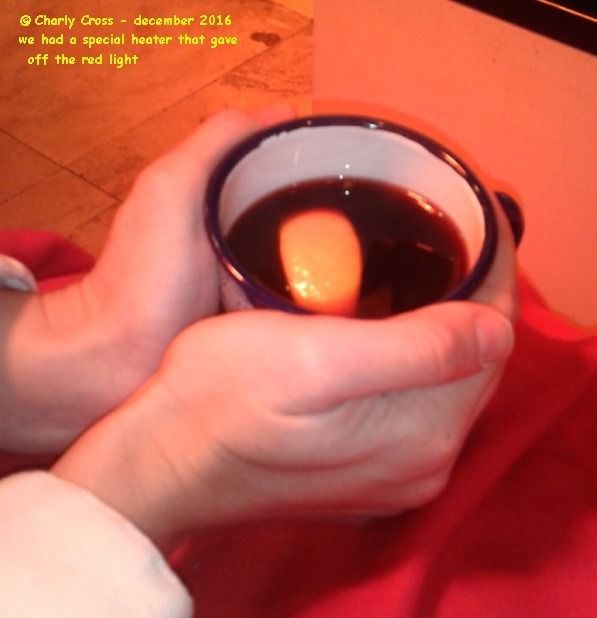 Next, you can see a snapshot video of another Christmas market .. again at closing time.
The second time we went we were more lucky, and we got to see most of the attractions we were there for. During this period farmers from all corners of the country bring local products, which include a big variety of cold meats and cheese. Along with that we also saw some of the popular Spanish Churros, fish and chips booths, as well as pretzels shops. Almost each seller also offered mulled wine of different flavors at a price for about $2 euro a cup.
The weather was terribly cold, below 0 C but that didn't stop us from enjoying the show for about 20 minutes (we didn't last for longer haha). In the meanwhile we decided to get some fish and chips and enjoy the hot food and mulled wine... along with a "freebie" cup that stays filled with Pepsi these days. "freebie" because the price for the mulled wine was double.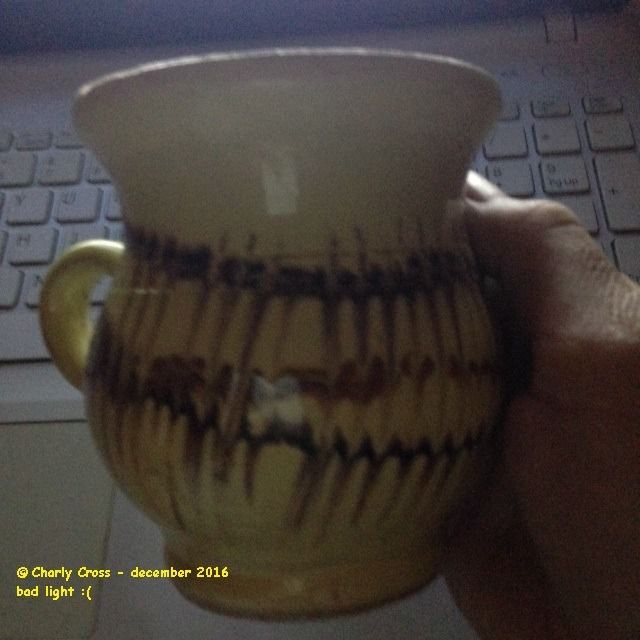 A stage was placed in the center of the Market where a traditional performance was taking place. This is a popular Romanian celebration that happens every New Years Eve. Called ''capra'' or ''ursul'', which literally means ''the goat'' and ''the bear," respectively. The event features people dressed in bear and goat outfits dancing around and putting up a show. We even saw a ''baby bear'' this year! The "baby bear" was just a kid dressed in a bear costume, but he was really adorable! See below a bit of footage from the Bear Dance performance:
People don't only put on the outfits for this festival, but also walk around the street beating the drums and singing for days before the New Year. A few groups came downstairs on our street and almost stopped the traffic while they were performing haha.
What we really went there for wasn't available - some Hungarian treats called Kurtos Kalacs which are amazing!! These sweet rolls are topped with all sort of nuts, sugar, cinnamon, and even chocolate. Last year we waited in a huge line just to get 2 of these, but this year none of the sellers were there. Such a pity! :(
After we finally had enough of the cold weather we headed over to Second Cup - a Canadian coffee chain for some coffee. We got there about 20 minutes before they closed so I guess that was totally lucky.
© Charly Cross 2013 - present. All rights reserved.