My Linzer torte recipe
Hello world~~~
I haven't updated in ages. Well, it is time for a brand new recipe, but first a little bit of a back-story. I received this round, flower shaped baking tray, so I had to try it out right away. And, in case you were wondering, yes, it has been used.
The recipe I used is one I posted already, but I twisted it up a little. The recipe is the one for vanilla biscuits. OK, truth be told, I haven't even measured the ingredients, I just freely poured. If you're a beginner, I highly recommend you measure them. The recipe for the vanilla biscuits uses almonds. I had no nuts around the house.
Remember what I called this recipe? Linzer torte? This cake has a crust with some jam on top. If you research the recipe, you'll that the one I used comes really close to it. I used a cherry jam. I also gave up the lattice design the Linzer torte because of not having enough dough.
INGREDIENTS
200 grams butter
250 grams flour
70 grams sugar
some salt
some baking powder
30 ml vanilla essence
jam of choice
OPTIONAL
100 grams almonds or other nuts
some cinnamon
vanilla sugar
confectioner's sugar
METHOD
Leave the jam to a side. Preheat the oven and prepare a baking tray of choice, using your favorite method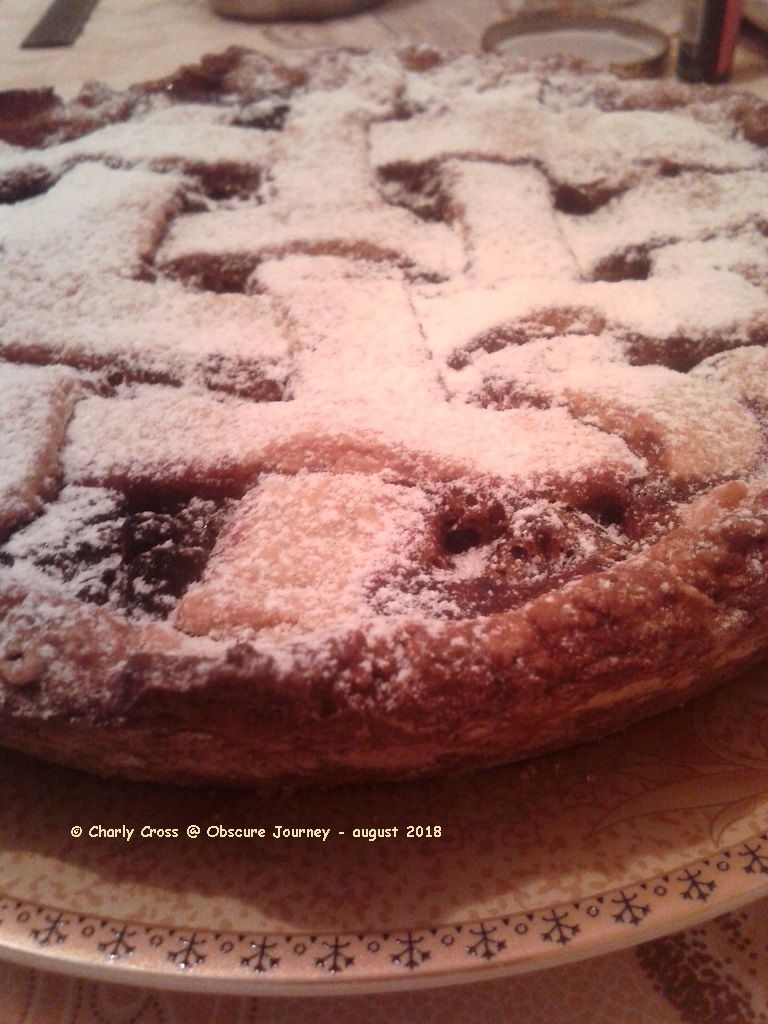 Mix all the ingredients in a large enough bowl. You will need to use your hands for this. Get your hands wet so the dough won't stick to them. Mix really well.
Take all the dough and place in the baking tray. Take a lass with a regular shape to help you spread the dough evenly in the tray. It is best to make a little edge to prevent the jam from leaking over. Pour the jam on top, and spread it evenly. Feel free to add more nuts on top.
Place the tray in the oven, in the middle, with a medium-low heat. Baking last about half an hour. Using a toothpick to check if it's done is not very effective due to the jam on top. It is easy to burn this cake, so be careful.
Once it's done, remove it from the oven and let it cool. Once cooled, you can sprinkle confectioner's sugar on top.
Please leave your questions in the comments.
Bon Apetit
© Charly Cross 2013 - present. All rights reserved.
Originally posted on Feb 24, 2014 Edited in November 2018.