Going out for some drinks when the restrictions lift
Hello all!
It's been a while since i posted. Well, i do blog for fun, not really for money, and I'm a freelancer, so this makes sense.
We all know what happened in 2020. the lockdown wasn't easy and hit Romania in mid-March.
I don't think I need to explain what the lockdown means - we all know at this point. The only open places were supermarkets, drugstores, hospitals, along with some restaurants that do deliveries, such as pizza places.
Walking the dog, taking a short stroll around our buildings, especially those with dogs, and helping the elderly were the main activities that we were allowed to partake in. It goes without saying that buying groceries, meds, or doctor appointments were also allowed but had to be restricted to the minimum. Going to work, for 'essential workers' was also allowed, of course.
The times were hard on everyone. How hard was it for me? read here -link to post 1 of struggles.
We also had to write a document stating where we went and why. This was a nightmare in itself. Why couldn't we just send a text or something to some call center or I don't know, somehow make things easy like in South Korea? Those without the paper risked heavy fines.
When restrictions lifted, things became more bearable. clothes stores opened later than restaurants and cafes, of course. Even these places opened only if they gave food/drinks as a takeaway.
the streets were eerie and empty the first time we ventured further away from home for a coffee: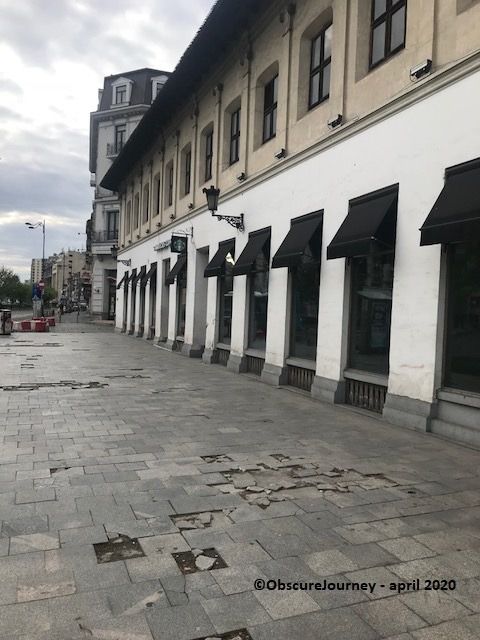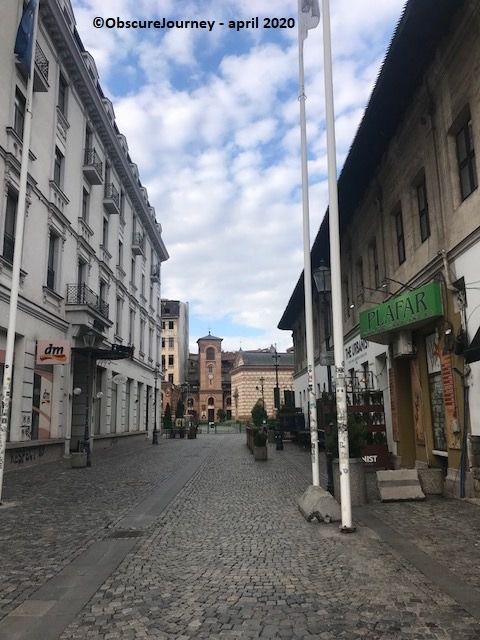 The city looked beautiful, despite it being deserted. It looks as if the zombie apocalypse just hit or ended. The messed-up sidewalk is a sight to behold. Welcome to Bucharest, baby!
These two images are the 'entrance' so to speak, of the Old Town. Everyone gathers here during the weekend, but not only. When there's no pandemic or restrictions, of course.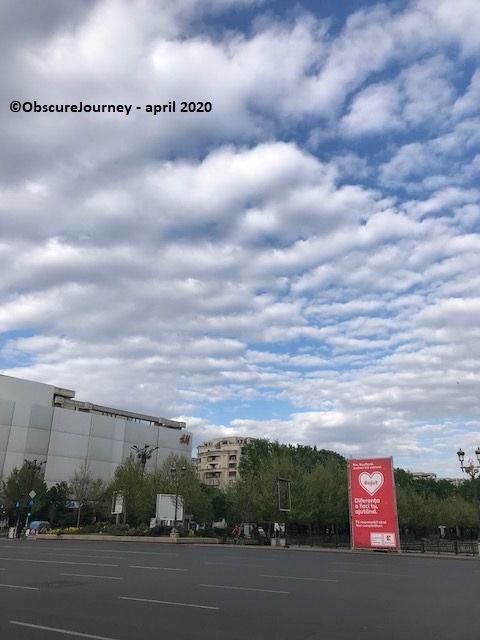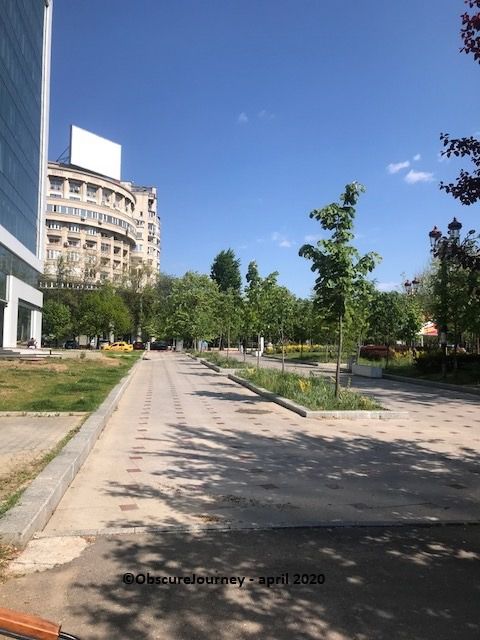 Of course, not everyone dared to go out just yet. I like the image above the most. It is also in the BEST area in the country to own property (aka an apartment). Some 5 years ago it used to look different. The blue building on the left didn't even exist.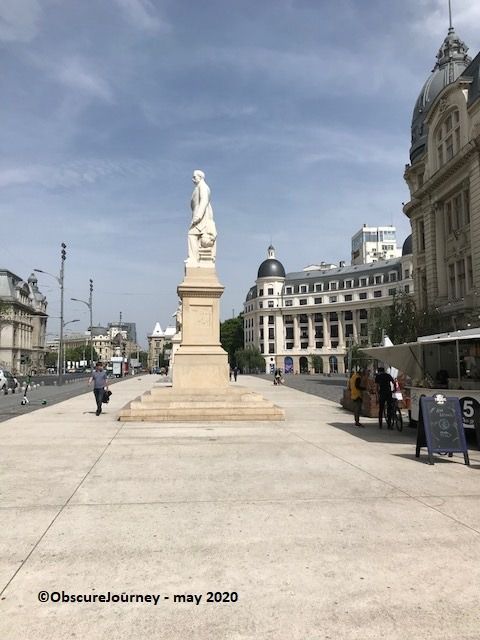 This is another area of the city, across the street from the University of Bucharest. There are maybe 4 statues there? of various important historical people.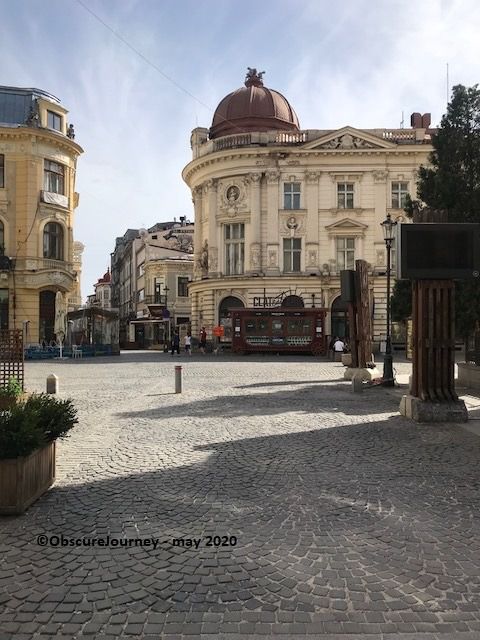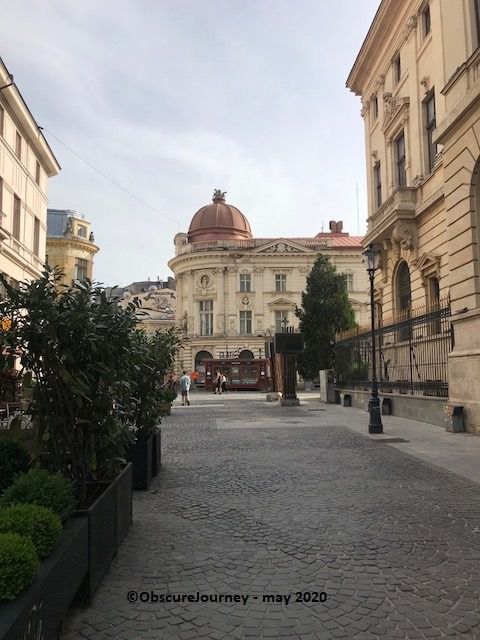 These 2 images are from the Old Town. It'd obviously the same street from 2 different points.
The coffee we got was from Tedd's. I remember it as being just meh, but after 2 months of confinement, it felt like some sort of luxury.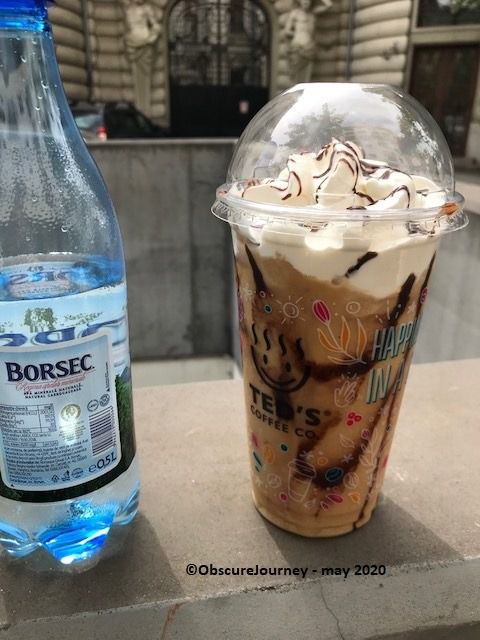 That's not the only place where we could find something to drink. Somewhere close to the University of Bucharest, there's a small bar called Rainbow. It serves cocktails and coffees, and not only. Most of the stuff they serve is take-away.
I believe this is the first time we found it and we had to order something. A frappe, a fresh fruit juice, and a mojito, i believe. Drinking in public is allowed in Romania. You could get in trouble if you're getting very drunk/wasted. Besides, it's difficult to tell what the transparent drink is - perhaps some tonic water with lemon/lime, ice, and some mint for kicks, haha.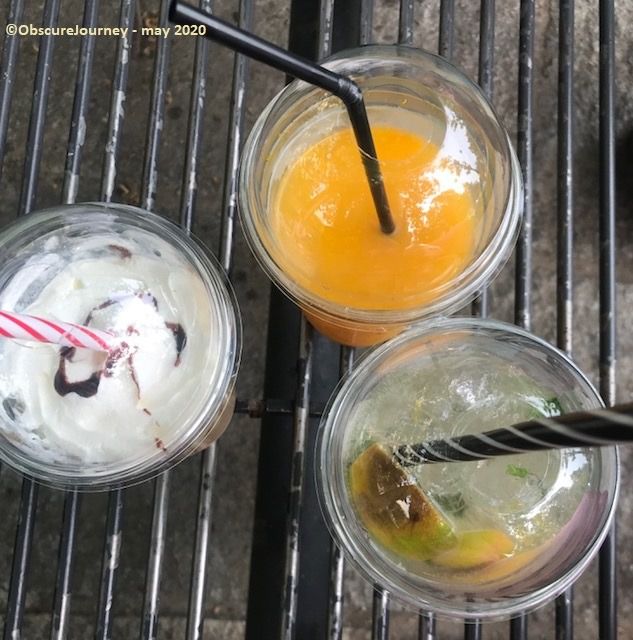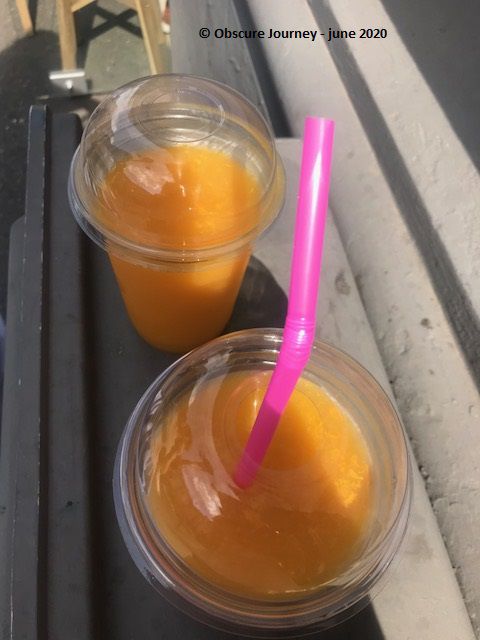 The fresh juice is of catina (Seaberry?). It's apparently rich in Vitamin C and this helps fight this virus that messed up our lives. It' one of the best fresh juices I tasted, and it's amazing on a hot summer day.
We couldn't sit at any table, just on benches or wherever else we could.
I remember ordering some food from this fancier restaurant, Van Gogh. Here are some pics of the place: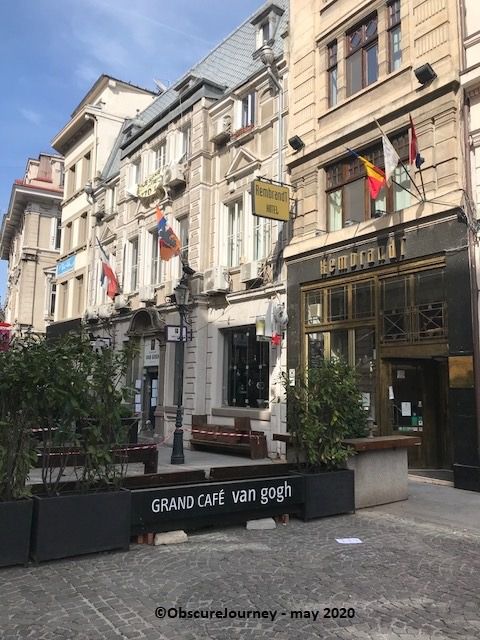 Cases started increasing as soon as people were allowed to go places and do things, due to the rules relaxing further.
One of the first things we purchased after the lockdown, was a VERY cute backpack. It's cute in my opinion, at least.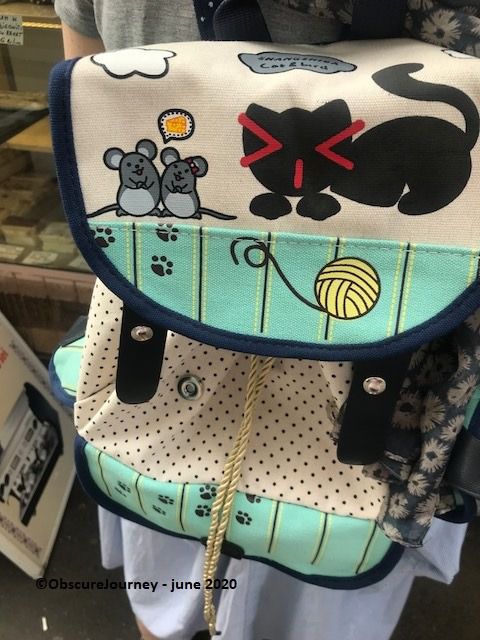 In July, we were allowed to sit at terraces with appropriate distancing. We had a raspberry gin tonic i believe and a very traditional Romanian dish.
The dish is polenta mixed with cheese, bacon, and eggs. I forgot if it had anything else added. It was delicious, rather a large portion and I was barely able to finish it. Polenta is rather filling, to begin with.
Over the winter, most restaurants were again closed for the most part, as well as the theatres. There were no events taking place either. Especially not the Christmas market. We thought we might have it at first, but then it was confirmed they canceled it.
As the weather improved this year, the authorities started allowing more and more businesses to restart their activities as well. Even events started to slowly take place.
We finally went and sat at cafes this year, after getting vaccinated. We had both cocktails and coffee-based drinks, just like before.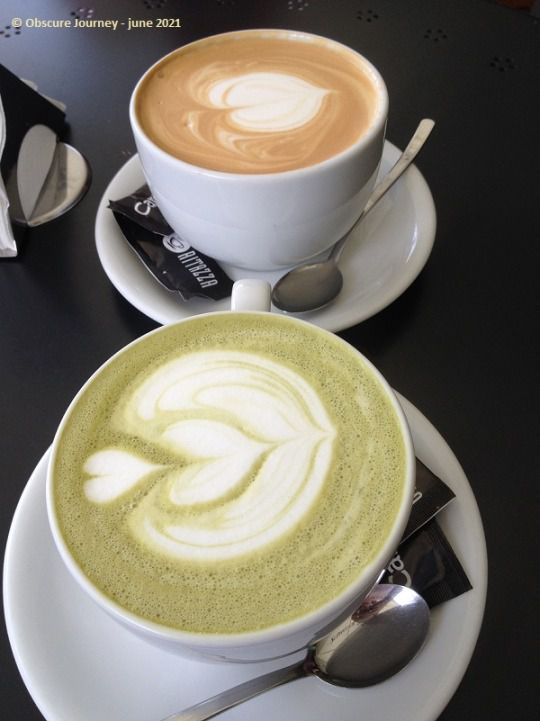 I missed this matcha latte! I only found one other place that makes it, Handsome Monk. I did order it from there once, but it sucked. :(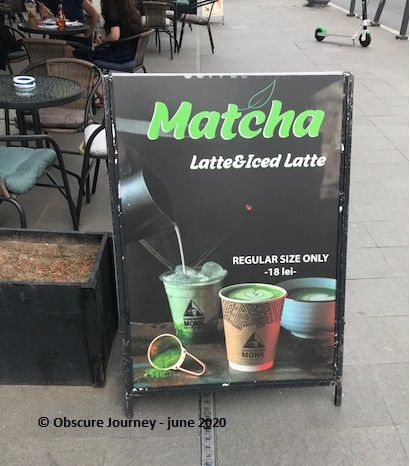 I just don't understand why they don't bring napkins anymore, now that they started having customers again. The napkins you can barely see in the picture above with our drinks? I had to ask for them!
One of the most exciting things we did this year after everything opened, was going to see a movie!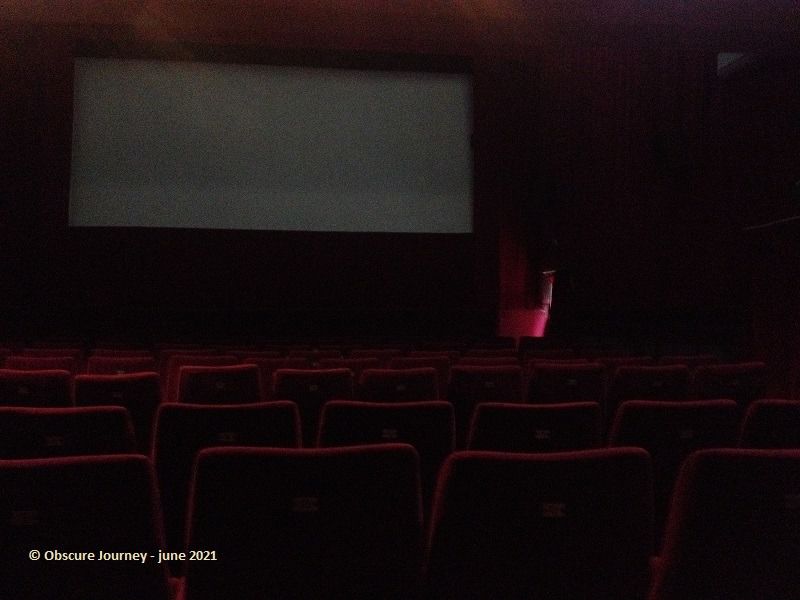 The movie we saw was The Conjuring: The Devil Made Me Do It.
At the movies, there was just one more couple. This place didn't run any ads before the movie, and it was pitch black. Also quite cold inside. I started shaking and not out of fear. I was actually not really scared.
There are a few other things I want to share in the (hopefully near) future, such as the visit to the City Hall. OOOH!
The entry will come maybe next week or in 2 weeks.
until next time, bye~~~
©Charly Cross 2013 - present. All rights reserved.