Exploring Bucharest - Carol Park (Mausoleum)
Hello. This is part 1. Part 2 will soon follow.
So with all this pandemic, scamdemic, going on and having to stay indoors, all we want is to go out. But we can't.
This reminded me that last year, or so, we went to Carol Park in Bucharest, and I took LOTS of photos. You can read more about this park on its wikipedia page, which has decent info about it.
So, in 2004, this public park was designated a historical monument, as it is currently 120 years old (it was created in 1900 by Édouard Redont). The park is also the place where the Mausoleum dedicated to the Unknown Soldier is found. The structure is pretty tall and probably is one most people in Bucharest would recognize.
There are a few other attractions in the park, as you can read on the wiki page, but you can't really approach any of them. I don't think Romanians really know how to take advantage of their treasures. What a shame.
When we visited, on May 25, 2019, they were organizing a lights event on the steps leading up to the Mausoleum.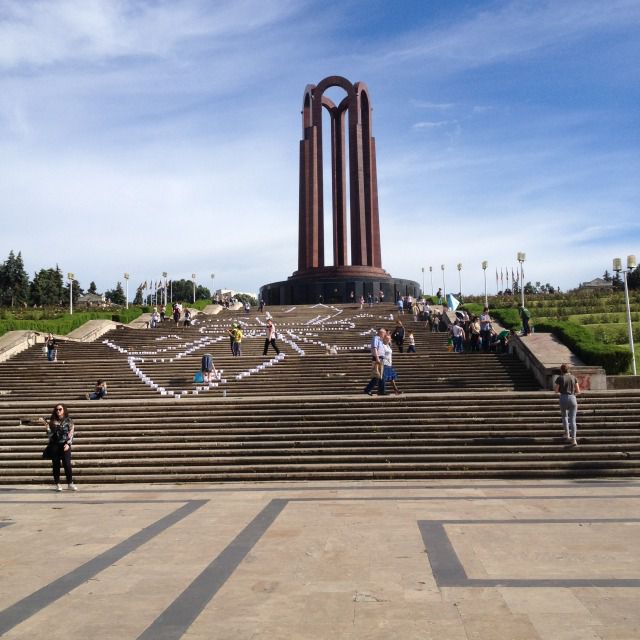 We were hoping to see the lights on, but we went there too early. When we got in the park, there didn't seem to be many people. But by the time we left, maybe an hour and a half later? There were many more people coming.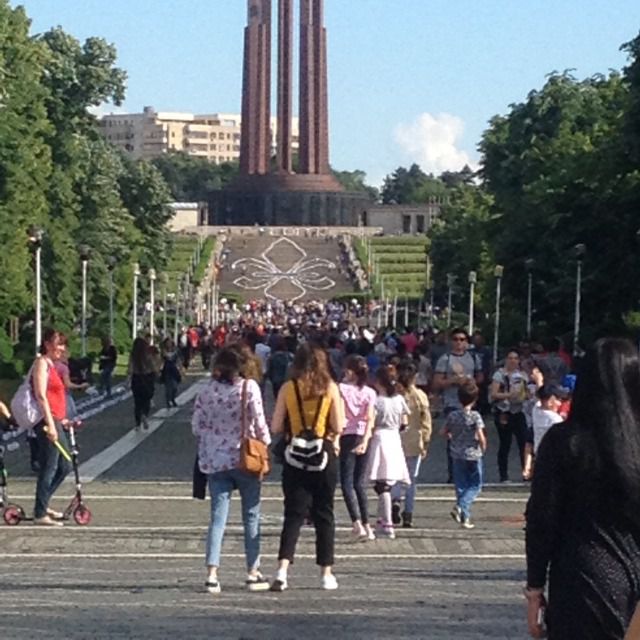 In case you're wondering about the Mausoleum itself, You can't visit it.
You can just go near it, take a few pictures, and this is it. There are guards there with guns, who make sure people don't go too close to the monument.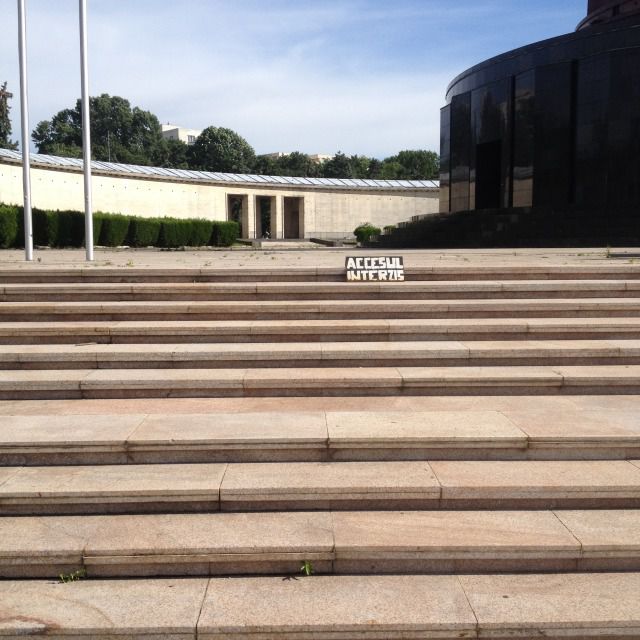 I was mindful not to take pics of the guards, but this sign pretty much says "no tress passing." I'm not sure if we can go up to the sign or not as i didn't feel like trying my chances of getting shot. I'm fairly certain the guards would have tried to stop me verbally first, then physically, and they'd most likely try to shoot as last resort.
These signs are on both sides of the Mausoleum, and there's also an eternal flame burning. Or there is supposed to be one. I can't remember it, and it doesn't seem like I took a pic of it either.
There are also 2 of these war guns on each side of the monument. At least 2.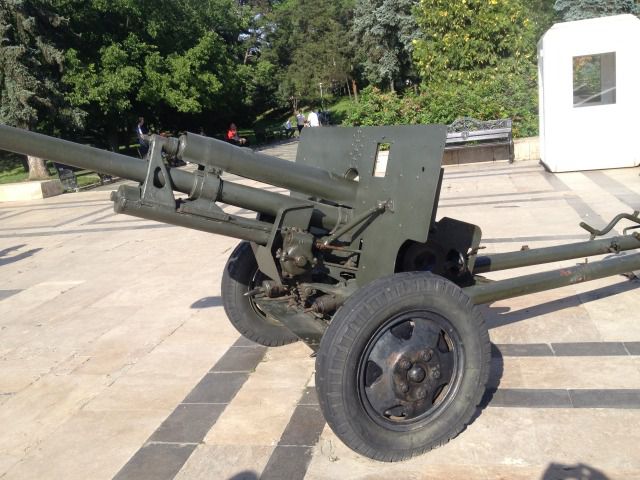 Curious as i am, i went up to them and took a closer look and touched them. Even snapped a picture of part of the control mechanism.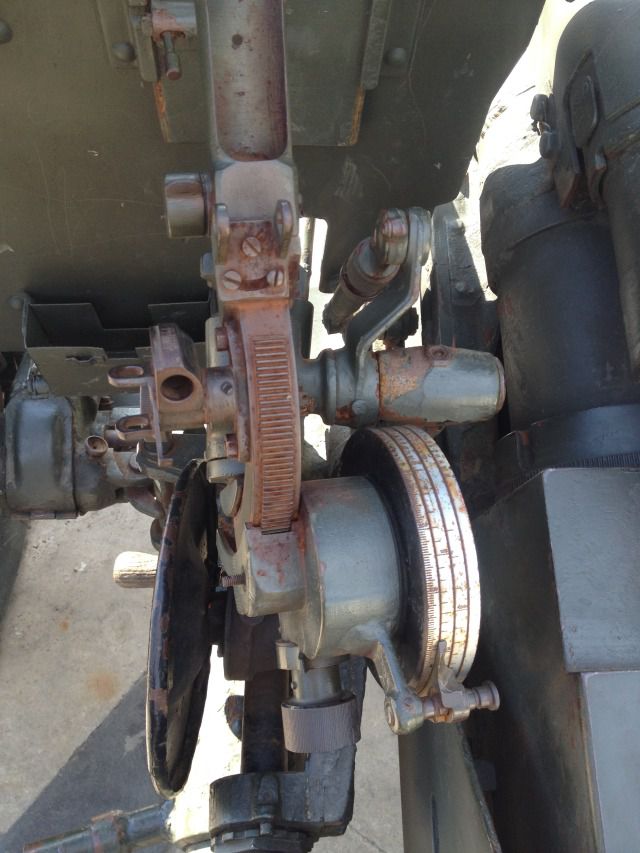 It was smelling like heavy machinery oil. I didn't try to operate this thing, though it was pretty fascinating to be close to it. I could almost hear it in my head. I could almost see soldiers around me, trying to operate it, defend their country, and trying their best to keep the enemy at bay.
Of course, the area around the Mausoleum is no playground, and at least 1 plaque tells you so. Just in Romanian.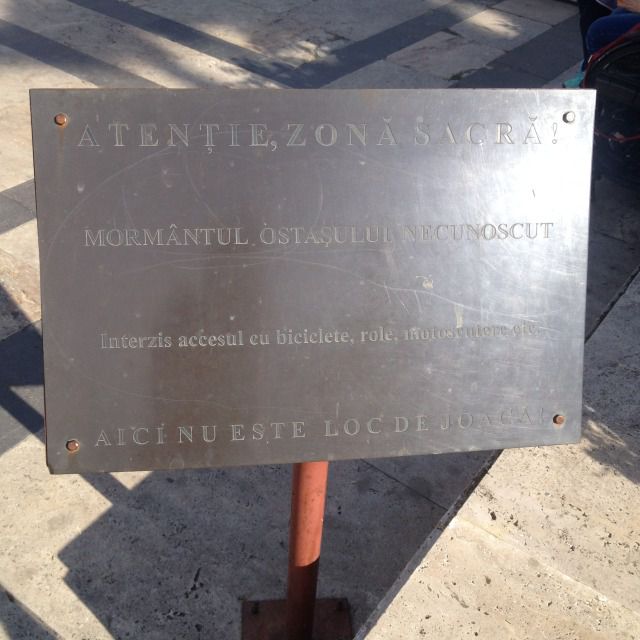 Needless to say, there were plenty small children and their parents, running around and playing.
The view from the monument is beautiful as well. Sadly, I only have something partial, taken from a side. It's still pretty though.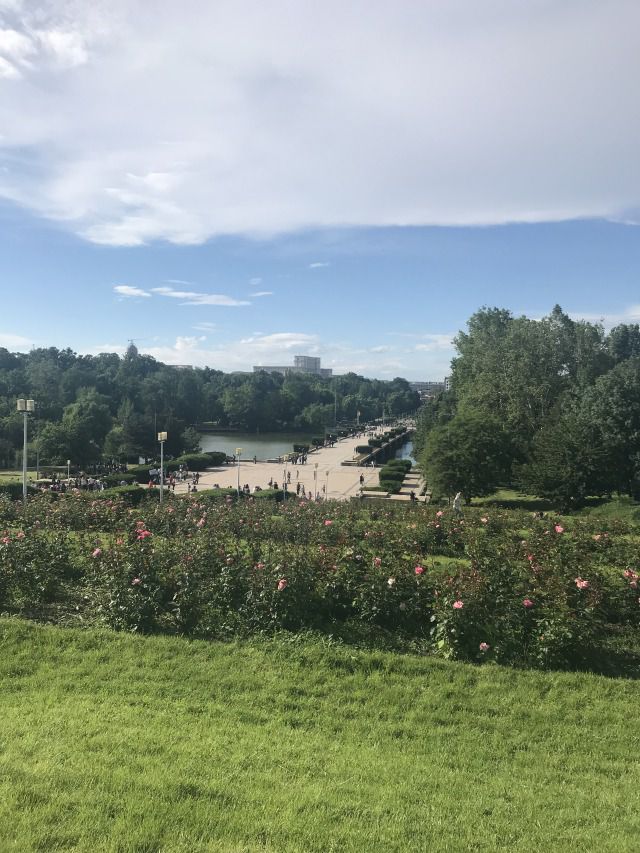 And only just now I realized that the Palace of the Parliament can be seen in the distance. In all fairness, this park is not that far from the Palace.
Next entry about the park will have a few snippets with the various structures and attractions found in this park.
Stay tuned!
© Charly Cross 2013 - present. All rights reserved.