Exploring Bucharest
This blog entry is LONG overdue. And I mean, 1 year overdue! wow! So, everything you'll see here was recorded in 2016, but I never got around to do anything with all this material. Today is a good day to show you all that I gathered.
I like looking at old buildings and imagine their history - what did they look like when they were new, what did people think of them, the lives of those that lived in them as well as what did they think of the construction they called "home."
Some buildings are nicer than others, but I rarely discriminate - I'm usually able to see beauty in the weirdest places and forms. All the images are from Bucharest, but you won't see them in any travel guide as they're generally from residential areas. The video will show you both sides of the river splitting the city in half and was recorded in early spring - March, and then a few weeks or a month later.
The next few houses cannot usually be seen by tourists. Well, I also forgot where exactly they are located, sorry.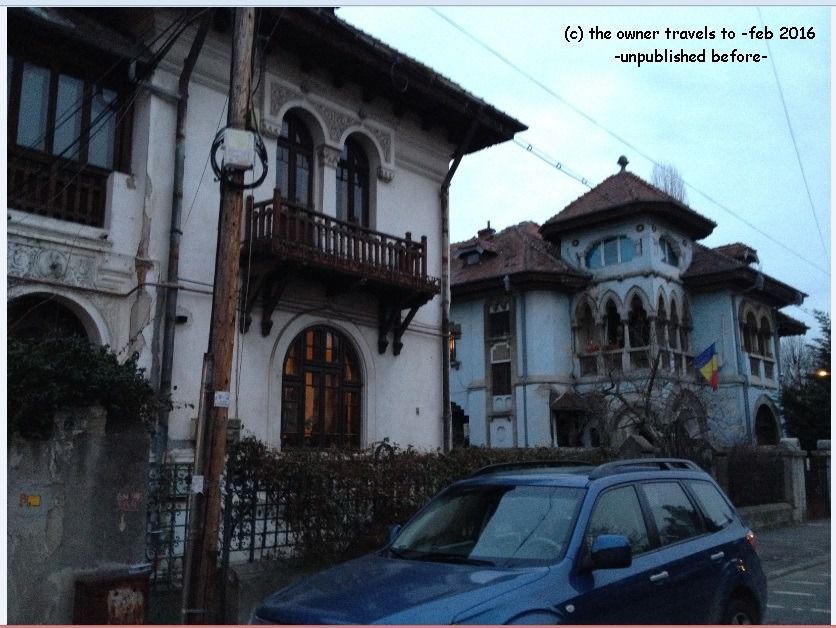 I know where this one is. On a very quiet street, uptown, in a very posh and expensive area. The street has 2 lanes, one for each direction. In my opinion, the picture doesn't make it justice, or maybe my memory is bad. The roof covers the sides, like a mountain house. I remember it was love at first sight when I laid my eyes on it the first time around.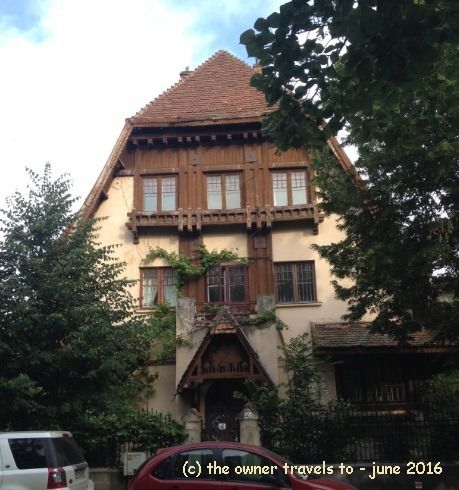 The next one must have looked really good at first. I really like that patio in the "tower" - it must be my favorite feature of this house.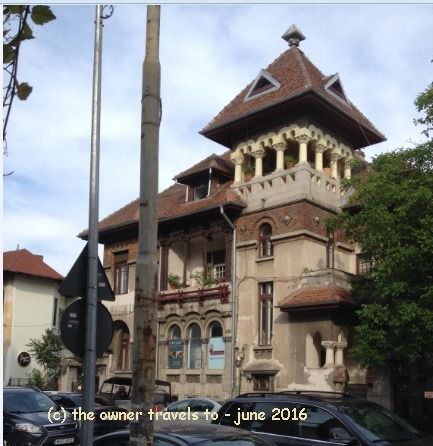 I wonder if anyone bought this next house. It looks really bad, but I see a lot of beautifying potential in it. Since [I'm pretty sure] it was on a quiet street, the possibilities are quite many for it.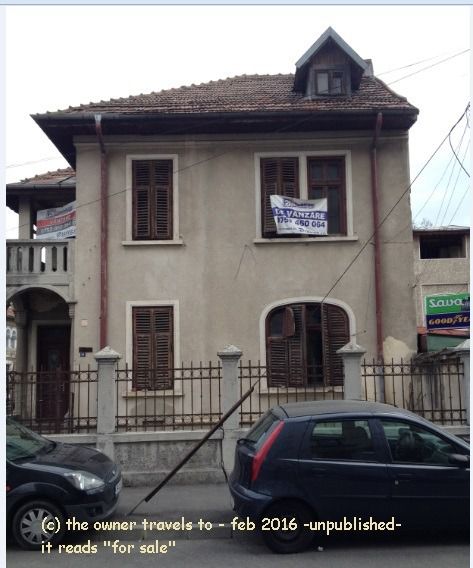 Next, is an old and rather ugly apartment building. I believe its facade was redone, but it simply is not as impressive in my eyes. I forgot why I took a picture of it - perhaps the creepiness factor was what drove me to it. Maybe it looks better in real life? Anyways, you can easily see this one downtown as it is on one of the main street tourists are taken on a double-decked bus.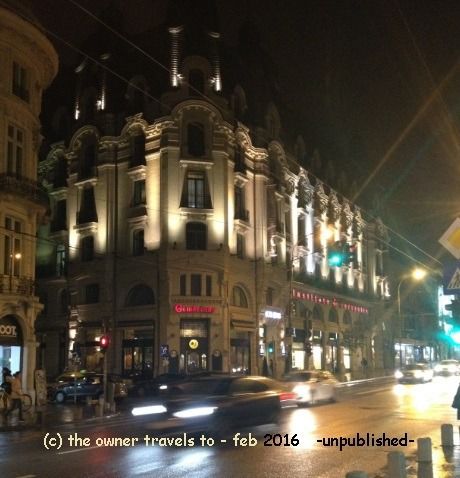 I also like mosaics. The one with blue tiles can be seen downtown in Unirii Square, in one of the fountains. I'm not sure if all the fountains have the same mosaic design, because I never really paid close attention. Perhaps they're just similar? The brownish one was the floor of a shop uptown, in an old building. That's all I remember.
And if you made it this far, maybe you want to take a short bus ride with me? Tourists don't really get to see this scenery.
Since I'm trying to learn Chinese, i tried translating the video title into Chinese.
You should let me know if you want more posts like this one. I still have some unpublished pictures.
Until next time, stay safe!
[ps: i just started learning Chinese, so please don't be too harsh on me]
---
© Charly Cross 2013 - present. All rights reserved.