Blogmas Days 7 & 8 - Contest and gifts
Hello everybody.
This entry is for both days 7 and 8 of blogmas that i decided to participate this in.
DAY 7
The challenge for Day 7 was to enter a contest. The prize of the contest was to win 1 year of premium membership. The contest was held on Facebook.
We were 4 contestants in total and the result was that i was not the winner. But maybe other contests will be held in the future. who knows.
Since there was no topic to write about, I had no real thoughts about the challenge itself, therefore i didn't post.
DAY 8
Today's challenge or theme is to write or talk about the gifts we prepared this year for our loved ones.
I prepared the gift for the most important person in my life. However, i can't really talk about it. now now. I did prepare the blog entry talking about it and it will appear on the blog on the 26th or 27th.
All i can say about it is that something my person wanted for quite some time. I managed to make it in about 2 days in total. It doesn't really look like the exact item my person wants, but i still hope they'll like it.
However, i can show you a sneak peak of the item.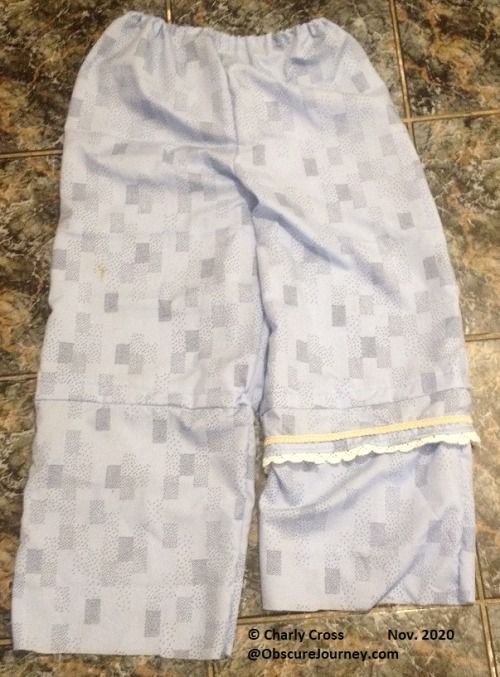 I also have a pair of trousers made of the same fabric - 'm wearing them as i type this. i use them as pajama pants. The fabric is very thin so it's perfect for summer and not winter, but i don't feel cold right now.
We also play this Subeta game together, and i prepared some gifts there as well #spoiler, ooops - because my person reads my blog.
You can't tell me how to spend my currency! >.< ;p
This year we have spent a bit more than we expected, on certain products.
Someone put next to the trash a bottle of white French wine that i already gave away to someone. You now me, i'm not ashamed to pick stuff from the trash. /leShock/ And mind you, the bottle was unopened. This is the only reason i got it.
I also really needed to give that person something, though they don't/didn't fully deserve it. Here it wouldn't have been consumed anyways - i don't like white wine and my person is allergic to wine.
I want to make at least one more gift for my person, but im not sure they'll use it. I'm pretty sure they'll like it, just not really use it. And if i'm right, don't want to make something that just takes up more space, collects dust and so on.
I guess this is it for today.
© Charly Cross 2013 - present. All rights reserved.