some thoughts on moving to another country
Moving to another country is not what many people expect it to be. Sadly.
It can't happen overnight - unless you're very rich, or maybe don't care about going into a big debt. To avoid this, you could sell everything you own of value - but what if you don't own anything at all? This is perhaps one of the first things to keep in mind especially if you're older and a school exchange program can't be applied to you.
You should choose a country where a language you know is spoken. In case you'll be interested in getting a job, having a diploma, degree, certification, or experience, will help greatly. Any of these attributes will help you secure decent employment. You do have other ways of generating income, and as a woman you could even get married to a rich man from that country - a practice frowned upon.
But I'm nobody to talk about those topics. As you know, we plan on moving to France, and it's not an easy process. We want to learn more about the life there, but there aren't many people writing or making videos about it. Following Youtube France ... I only get suggestions for comedy channels with pranks, or challenges. Not helpful at all, but we still try.
We're also trying slowly improving our grasp on French. We luckily learned some in school, but it's been so long ago. We do know that the quality of life in France is far better than over here, so why shouldn't we want to move there? After all you don't want to move to a country where you don't have access to running water or electricity, do you? You also want to have enough money from your paycheck to be able to have some fun as well.
The political atmosphere of the country is important. While I'm sure there are some people who would like to live in North Korea, they will never outnumber those who want to live in USA, Sweden, France, the UK, Japan, or any other country where people are free to say and do whatever as long as they don't hurt others. Not many people want to live in a very corrupt country either - Romania is one of the most corrupt ones out there.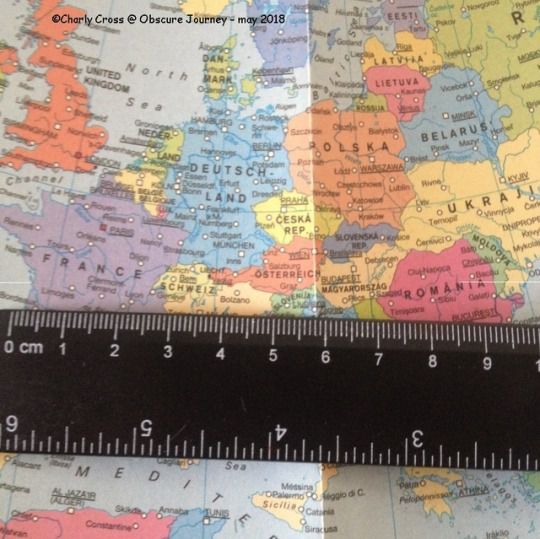 Some countries have a more accepting attitude towards foreigners than others. This is why Canada is a place where foreigners are very welcomes, but countries like Japan, China, Switzerland are very enclosed and rejecting towards them. Sure there are reasons, however it is quite difficult for many people going to those last countries to feel at home, welcomed and accepted.
It is well known that some products or services you might need or like, are not available in other countries. For instance, Europeans going to USA won't be able to eat or even buy Kinder eggs, or that internet is heavily censored in China and that many sites are blocked over there. We're going to France, so I'll be missing some foods that I'm pretty sure I won't find there, unless I can find Romanian shops there. What's more, some stuff will shock you - maybe the so many vending machines in Japan qualify ...? Or that all the shops are closed on Sunday in France, Germany, and Switzerland - or this is what I heard.
Your safety is important, especially if you're a woman. You will want to know just how safe it is to walk down the street at night, or even in the daylight. Bucharest is rather safe, plus you definitely don't risk getting randomly shot because we don't own guns. We don't need them. Having thieves breaking into your home is relatively rare, as far as I know, especially since most buildings now have an intercom system, sometimes even a guard downstairs, and cameras.
What do you do if you have pets, like we do? You of course have the option to re-home them, but if you're like us, you probably think the pets are part of the family and can't imagine anyone else taking better care of them. Plu you'll be missing them a LOT. We decided to take 2 of them with us [we have 3], and to return for the 3rd one at some point when we become more stable with the money. But the pets need passports, vaccines, microchips, and I forgot what other documentation. What's more, is that we need money for all these vet visits and paperwork.
Then, we'll need more money for plane tickets, food while we're there till we find employment, and so on. Not to mention the time we need to invest in all of this. Just the pets' stuff might take up to 2 months. I always thought I can just pack my bags and be out the door, but I never really put much thinking into all these aspects that can be scary at times. Remember you can't succeed with fear in mind: you have to be somewhat brave.
I may have been a dreamer, and still am. There is nothing wrong with that as long as I'm aware of the effort needed to make my dreams come true, and being willing to do the work. And A and me ARE preparing to turn those dreams into reality.
In conclusion, if you too wish to move to another country, get as informed as possible about your destination to ease the process, and then start doing the work for it. Don't forget that sometimes it just takes more time than expected. Good luck!
---
©2013 – present. Charly Cross. All rights reserved.