Homemade vegetarian pizza -recipe
Hello all~~
I have no idea who doesn't like pizza. But there are people out there that have dietary restrictions, and so ordering pizza can be difficult. For us, it is a little overpriced, depending on where you oder it from and it's not always good either.
A's mom started making pizza at home, and it's a really good one too. spicy, with lots of ingredients, and several of them. one is big enough to fill you up, especially if you don't eat a crazy amount of food at once. But A's mom moved out of city, and it's difficult or us to go there to get pizza if we were to ask her to make some. Also getting the ingredients is difficult for A's parents because they don't own a car, so they have to either call a cab (it can get expensive) or rely on the public transportation that is not always reliable.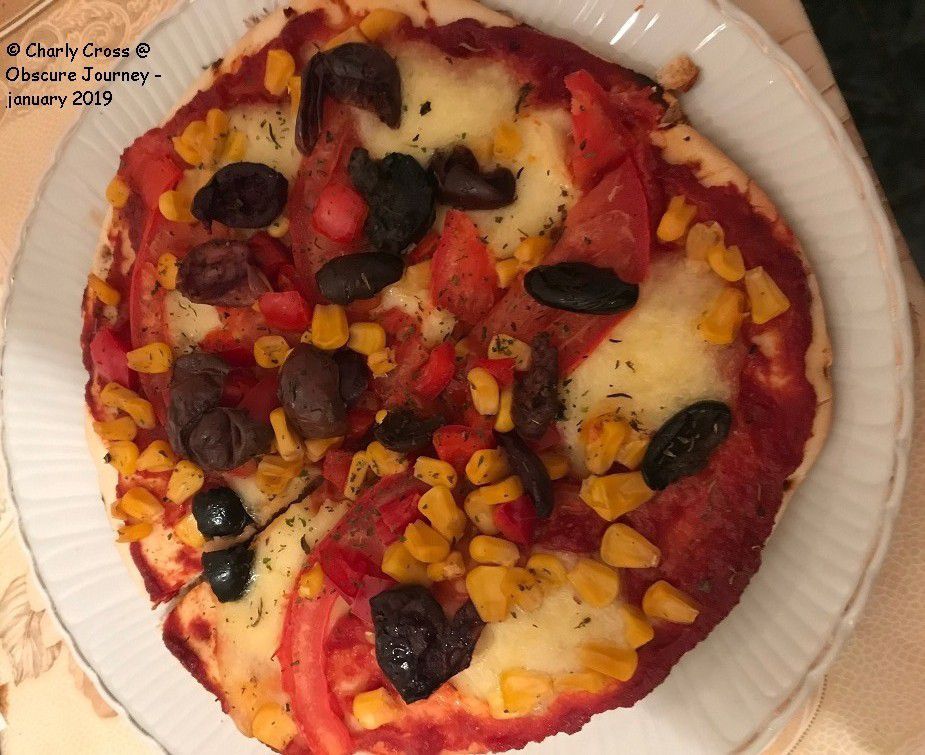 Long story short, we decided to make our own pizza. A asked for the recipe, and she said she's going to make it. I said "fine" because I think there's a trick to making pizza that I'm not aware of.
INGREDIENTS:
pizza dough -or base, or whatever you want to call it. We can find it already made in stores over here. At Carrefour it's really cheap too. we got 2 packs, with 2 pizza dough in each.
2-3 medium tomatoes
mozarella cheese - ALL the cheese you want or like. make sure it melts, like mozarella cheese does.
200 grams olives - get the pitted ones or the already sliced ones, you'll save time.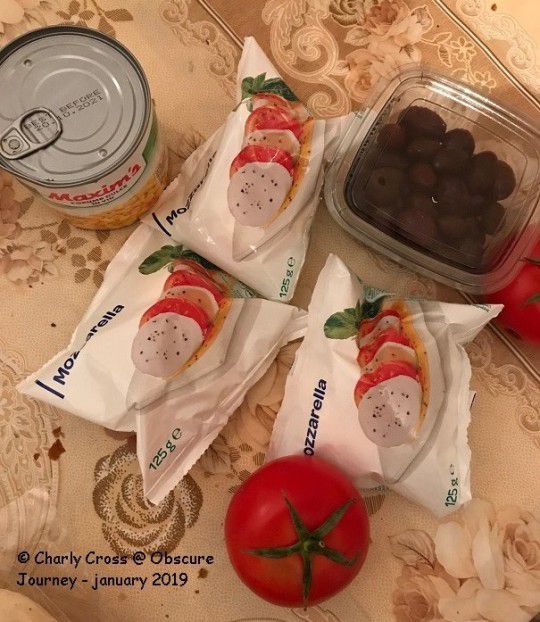 mushrooms - as much as you want, i guess. The pizza in these pictures didn't have mushrooms. :(
1 bell pepper - red would be best
corn - we like corn on the pizza.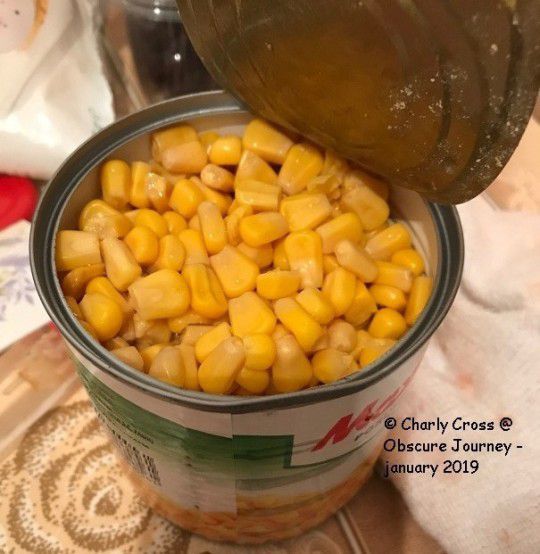 tomato sauce - you can use pizza sauce, but regular tomato sauce is fine too
aromatic herbs -basil, thyme, parsley, whatever you like
some ground black pepper
some salt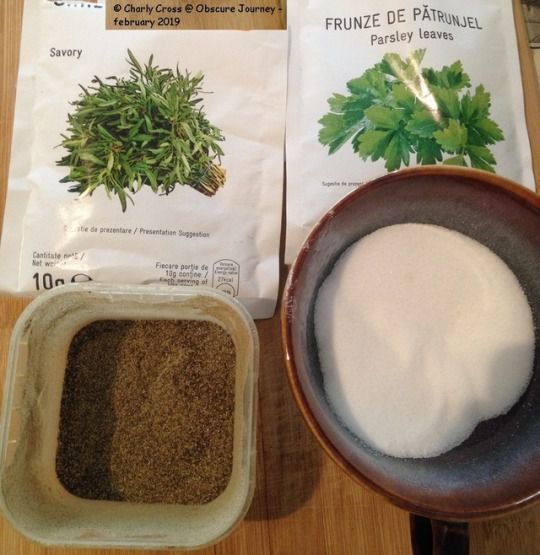 NOTES:
You should know there's no set amount of anything when it comes to the ingredients. A just adds "as much as it fits on the pizza dough."
If you're eating meat, you can add salami, sausages,maybe bacon. Basically any type of meat you like. A says it's a "trial and error" until you find the balance you like. Of course you can replace some of the ingredients with others, but the pizza made with these ones was by far the best.
METHOD:
Spread the tomato sauce on the pizza dough.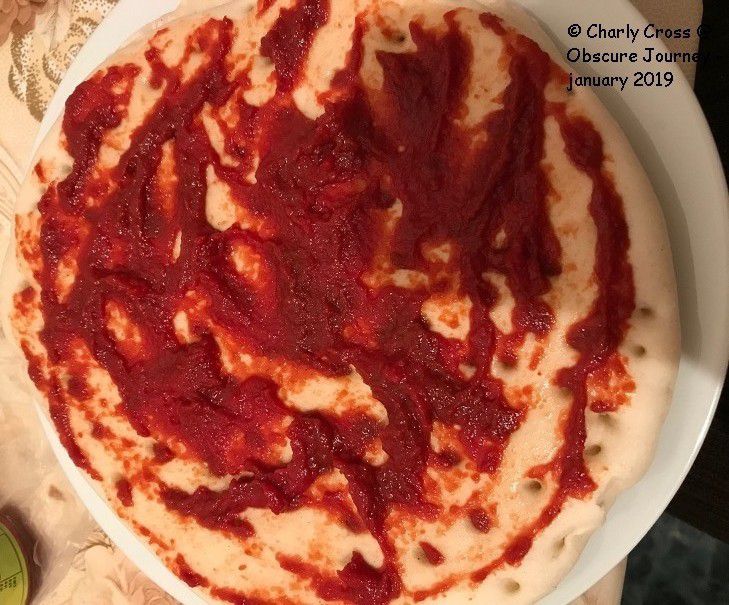 Sprinkle with the condiments - or the aromatic herbs you chose.
Add cheese. The more the merrier. ;) It's better to slice it before putting it on the pizza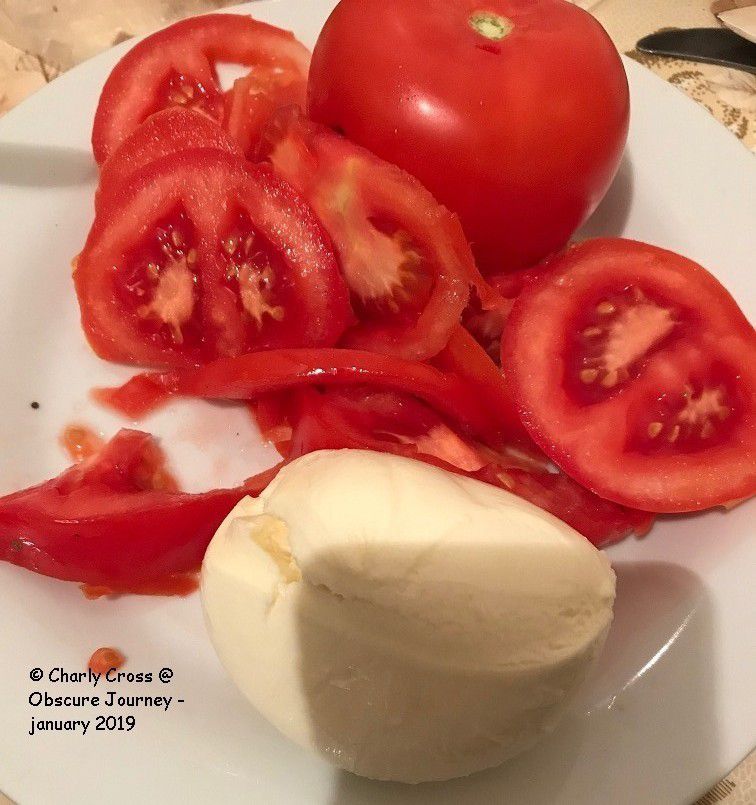 Then add everything else. Make sure to slice the tomatoes, mushrooms and anything that is either too big or has a shape preventing it from staying put on the pizza. Chopped also works.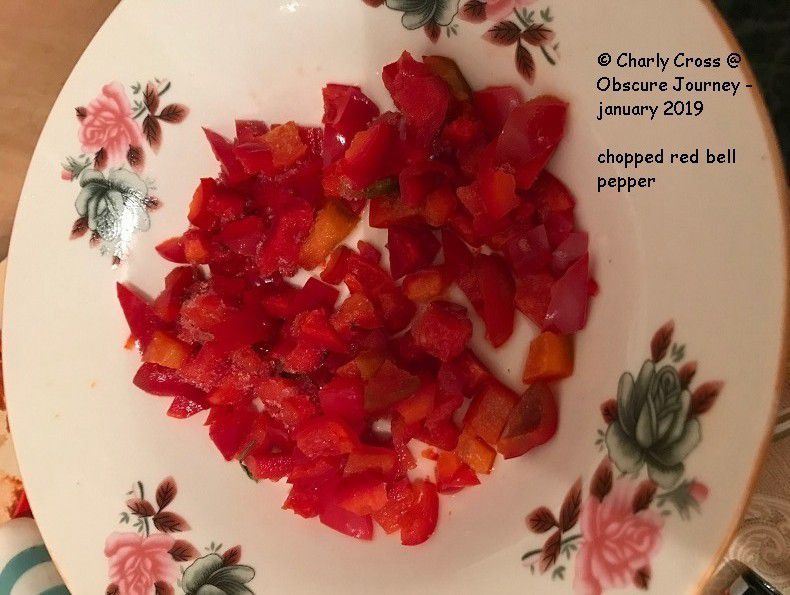 Add more condiments on top.
Bake for 15 minutes, on a really high heat setting, on baking paper. Our oven has a special "pizza" setting, and anymore than 15 minutes in the oven can burn it. NOBODY likes burnt pizza.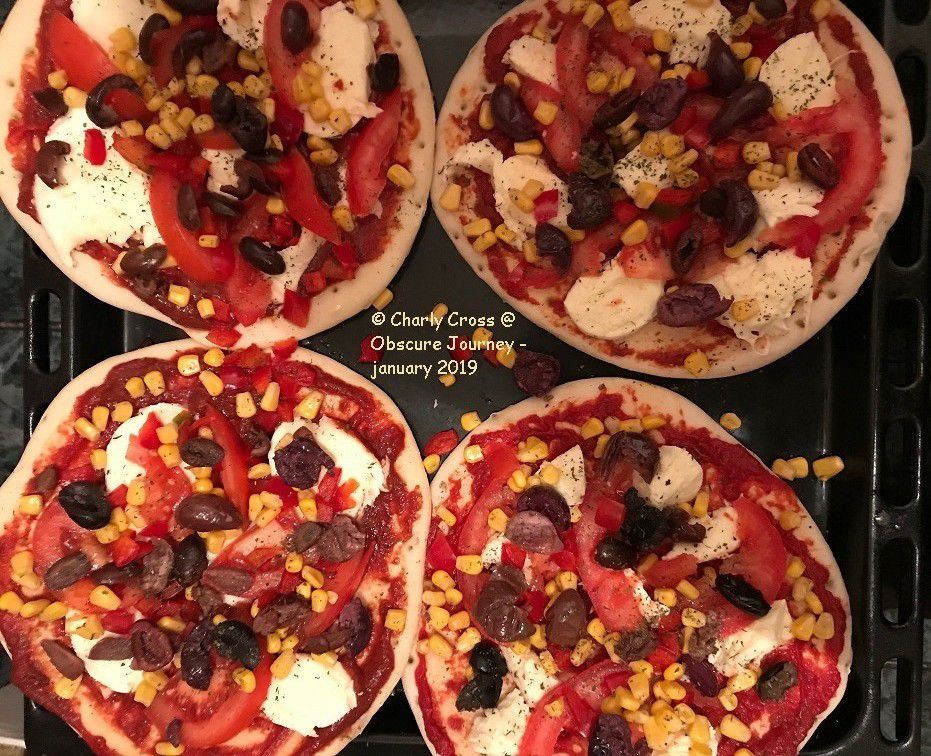 Now you can enjoy it straight from the oven, though leaving it for the next day is perfectly acceptable too.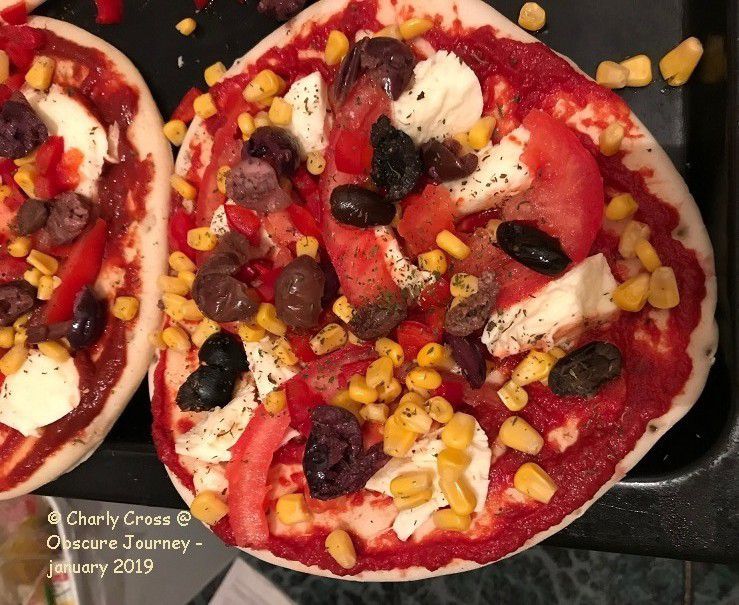 Bon appetit~~
© Charly Cross 2013 - present. All rights reserved.