General and vegan stew with potatoes
Today I decided to make a stew and also share the process as well. This stew is 100% vegan, as i made sure not to use anything that was made by animals, or with their meat.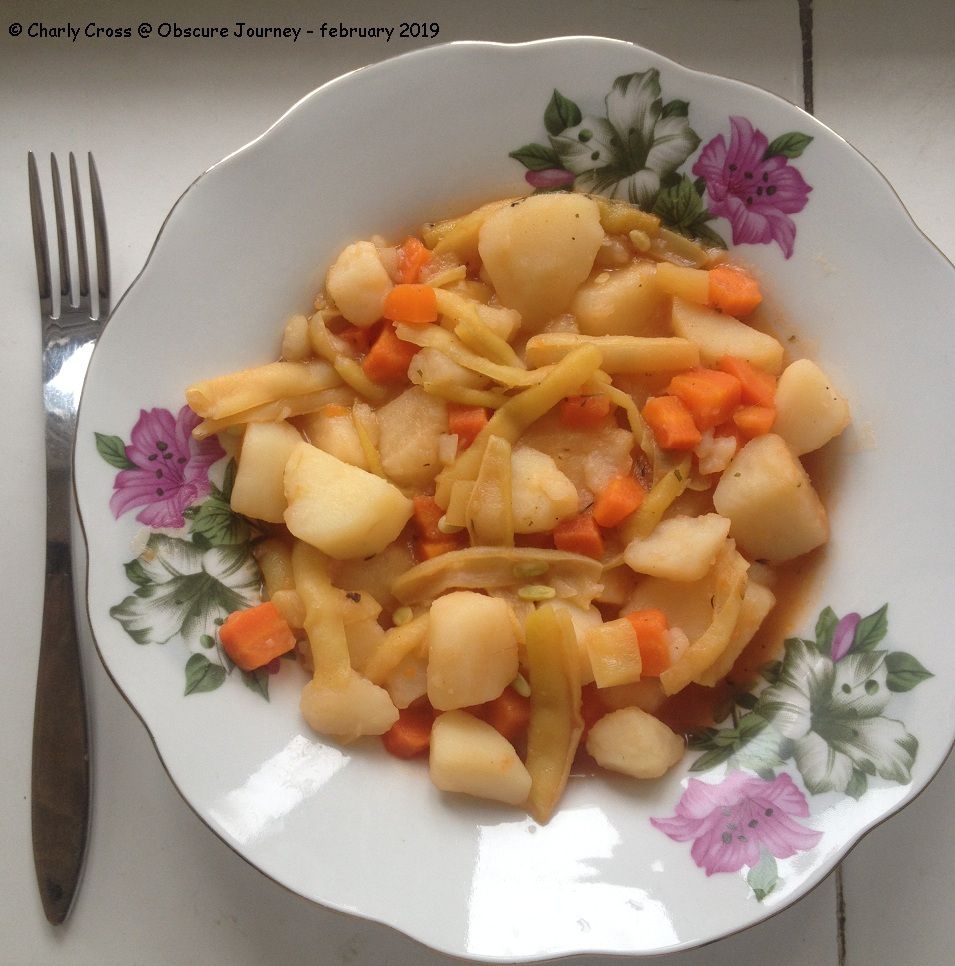 I'm hungry, so let's start the recipe already. Here are the ingredients:
potatoes -more than 1 kg (2.5 lbs? 3 lbs?)
2 medium carrots
some 300 grams of green beans (less than 1 lbs)
1 bell pepper (any color)
1 teaspoon of salt ? (depending on how salty you want it)
1 or 2 spoons of cooking oil
sweet or hot paprika (powder)
black pepper (you can use both powder and whole, or either one)
aromatic herbs - packed individually. -see the image below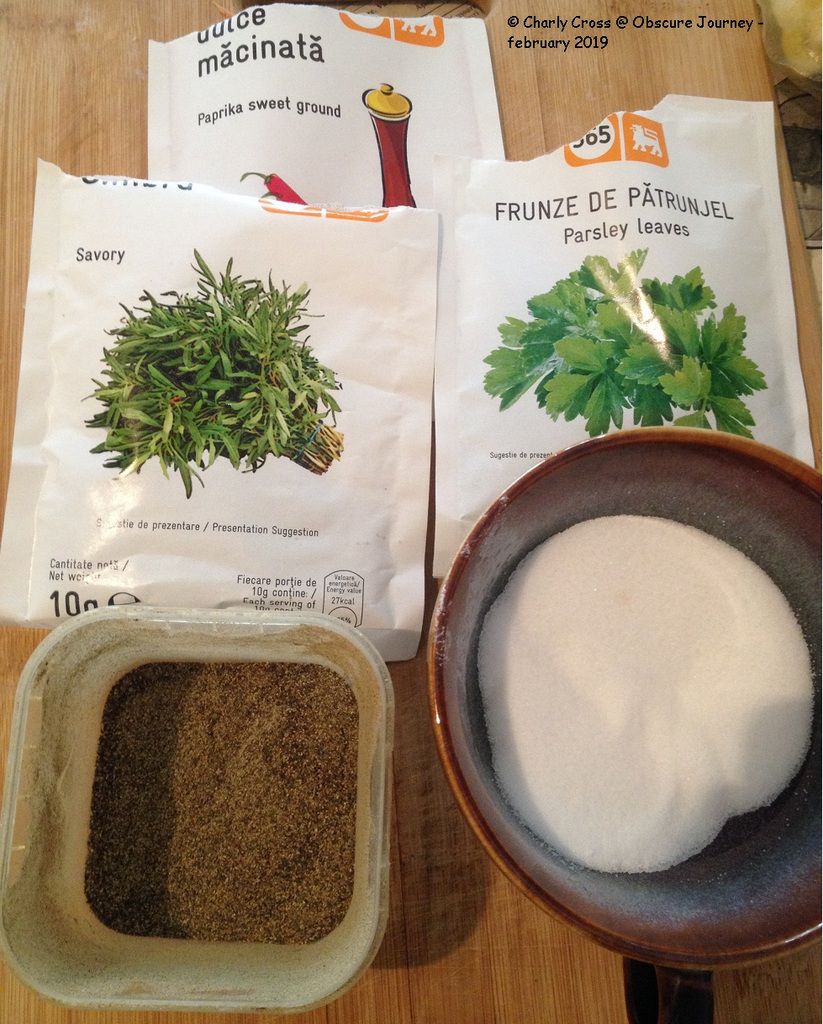 You can also add a small eggplant in this stew, if you want. I don't recommend zucchini nor baby pumpkins - I tried and I found the experiment rather unpleasant.
METHOD:
Take the beans and 2 spoons of oil, and put them in a large enough pot, that you place on a small fire or heat source.
Peel and dice your carrots, and place them on top of the beans. Also pour some water and some salt, and cover with a lid.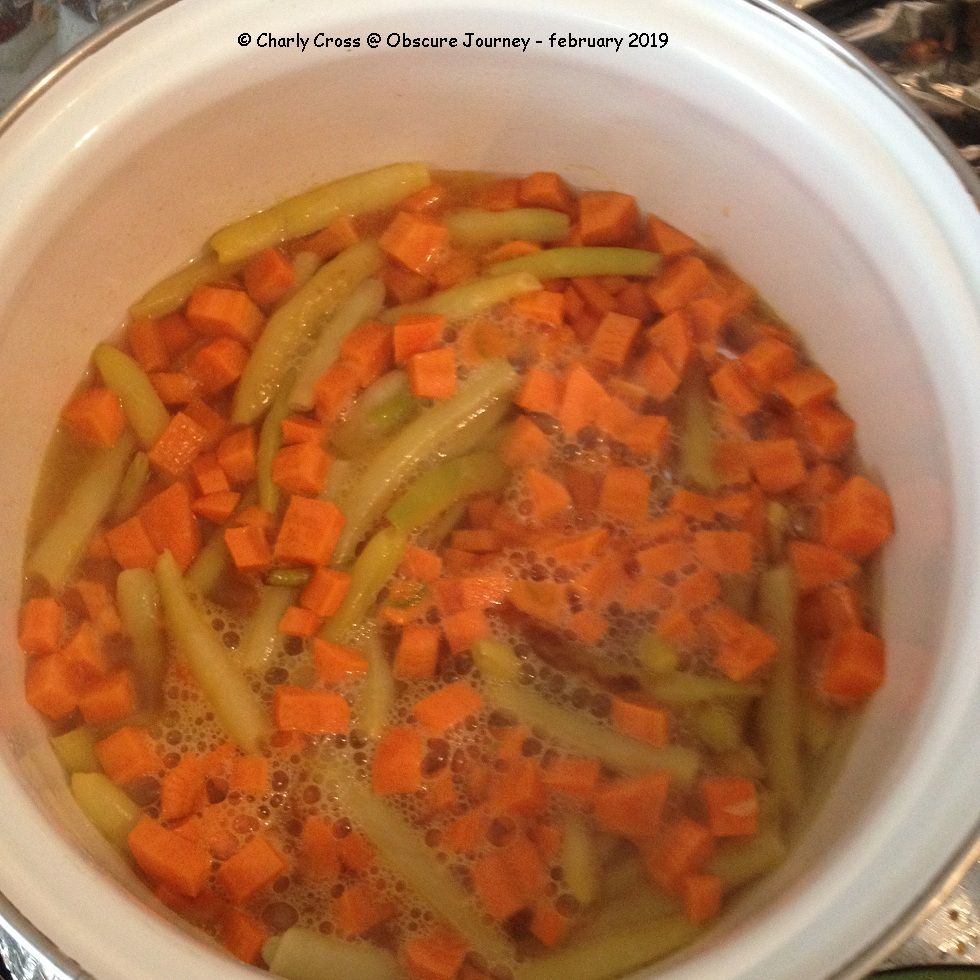 It's time to peel, wash and dice your potatoes. Potatoes cook much faster than carrots, and if the fire or heat is on medium to low, there won't be much to worry about.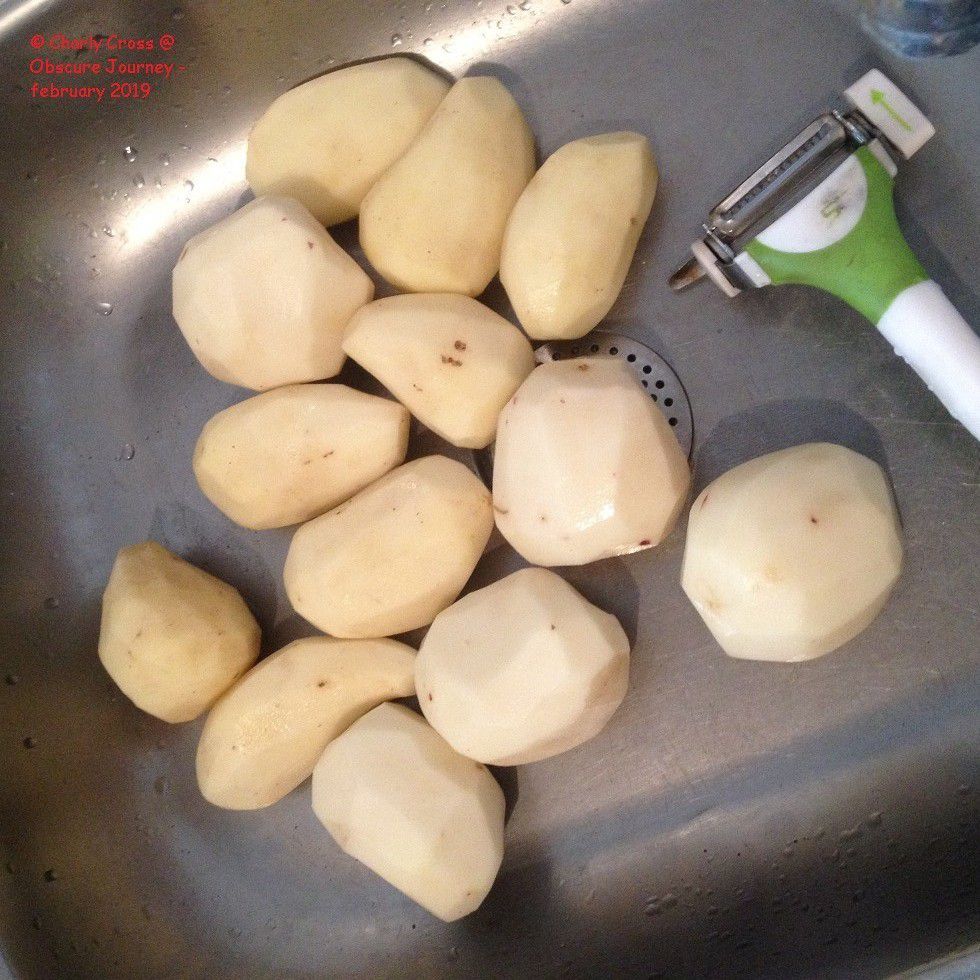 Once this is done, drop the cubed potatoes into the pot, and fill with water just enough to cover everything,much like in the image below. Now leave the pot to cook over medium heat for some 45 minutes.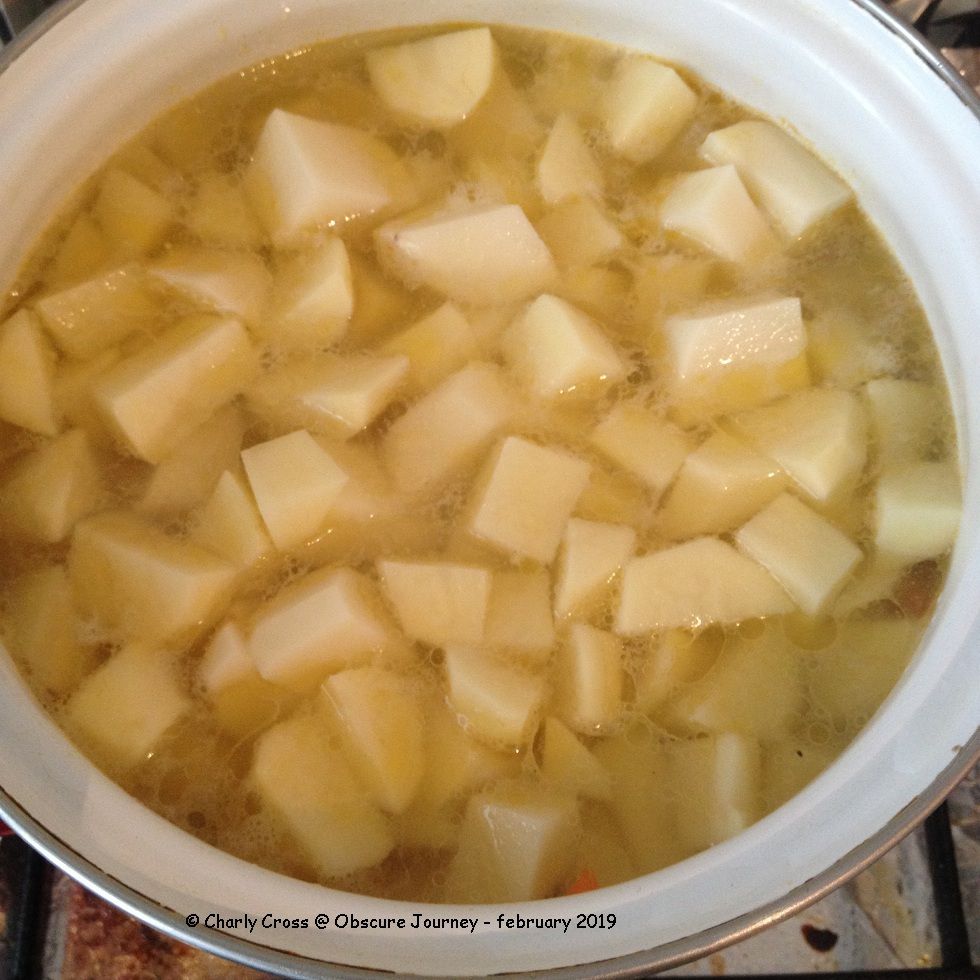 When the time is up, you add the condiments, herbs, chopped bell pepper (mine was frozen, so you can't see it well), and 2 spoons of tomato sauce.
Now, after you added all that, mix and let sit on the fire for some 15 minutes more. This is enough time for the bell pepper to cook and for the aromas to mix up, and flavor the dish.
Next, you can serve lava hot if you feel like it, but I recommend you wait some 30 minutes for it to cool down a little - it will still be delicious. You can serve it as is or with lettuce or Greek salad, fried tofu or fried soy meat substitute.
FOR MEAT EATERS:
You can also serve with chicken, with fried eggs, fish, and even with steak - basically anything that can be fried or roasted. You can put smoked bacon in it during cooking, if you really want to, for more flavor.
© Charly Cross 2013 - present. All rights reserved.