Please think twice before adopting a pet!
This is not a sad story, but rather one that might make your blood boil to the point where you want to smash something. But let's start with the beginning.
Back in November I was coming back from buying some groceries. As I was opening the door to the apartment building where I live, this little [mostly black] cat dashed right in with me. I have no idea where it came from, but it sure wasn't shy. This little fellow simply followed me home. So I took her in... Lucky that my two 7 and 6 year old male cats didn't try to kill her, but she wasn't happy with their presence either.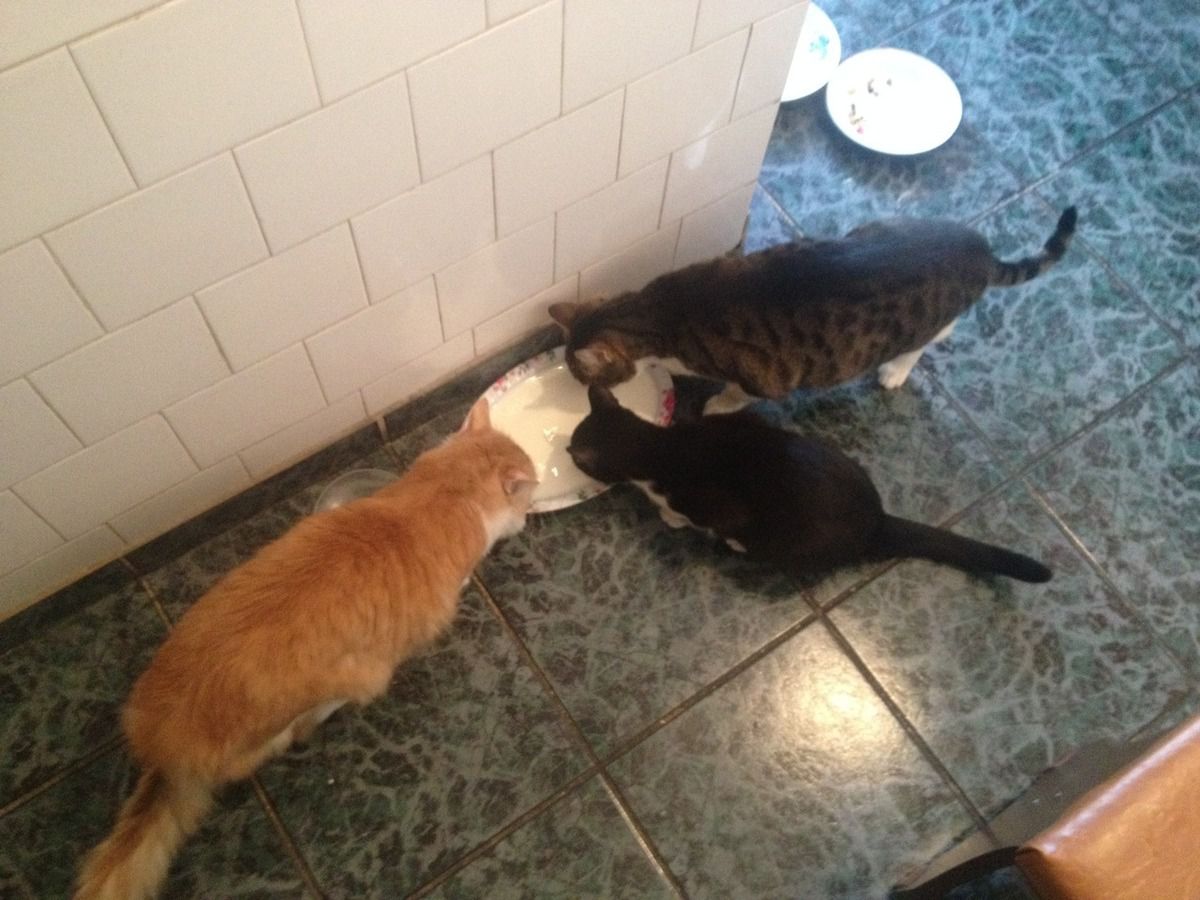 This black furry thing wasn't shy nor scared of being touched or even handled. I quickly discovered this was a female cat. "Sweet! I never had a female cat before" I thought to myself. Of course, I talked to my friend about it, and we decided to keep her for a while, until we find a more suitable furrever home. The little cat went in heat in about 2 - 3 weeks after finding her. Her screaming sounded as if someone was torturing her to death. I waited till it passed, and then got her spayed. Quietness returned.
There are more reasons I need a new home for Milky - this is what I named her. Ironic given her color, right? but it's mostly because she likes to nurse on tshirts and pants of a certain texture. She also LOVES milk, so now the name seems more fitting.. The most important reason is that we will be leaving the country this year [hopefully soon], and there is no way to accommodate 3 cat at the new place [with some relatives until we find a job, and a place of our own].
So we posted a few "up for adoption ads" for Milky. A few nights ago I received this phone call from an older lady showing interest in Milky [the female cat]. We decided to meet the next day, with me bringing the cat to her place. Said and done.
I wrapped the cat in a blanket as there was no need for a cat carrier, and off we went to meet the lady. Luckily, she lived some 3 bus stops away, and this means easily reachable by foot as well. As soon as the lady saw the cat, she melted -"a good sign" I thought to myself.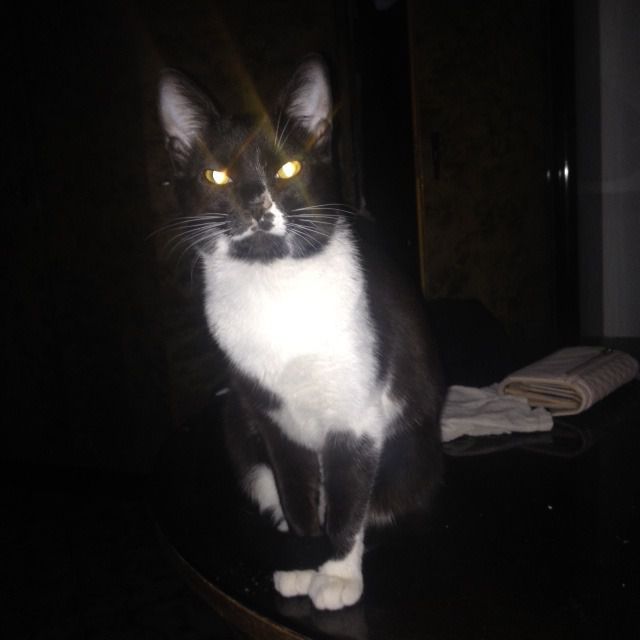 She led us to her place - some 5 minutes by foot away from the bus stop, on a quiet street. When we entered, I was requested to take off my shoes. She had a good point for it: that place was SO clean and everything nicely arranged. [I will most likely address etiquette rules regarding wearing shoes indoors, in the next post. Let's just say it is not really polite to ask your quests to remove them.]
I told the lady everything she needed to know about the cat, I showed the cat where the litter was, and I was ready to leave. Right before leaving, the lady informed me it is customary to give a little something in exchange for the cat, so she had prepared some bananas and a box of chocolates. I took that, my blanket, and I returned home.
Later in the evening, she called however I couldn't pick up the phone. I called her back the next morning... The lady informed me she wanted to return the cat! Yes, you read that right - to return the cat after she promised she would take good care of her and all! She complained that Milky cried, that she went on the opened window, and that the cat wanted to suck her pajamas at night. Apparently she couldn't sleep because of all these! Other than the clothes sucking, all the cats go on open windows and cry in a new house!
1. if you're going to adopt a cat, expect her to cry at least the first night if she's sociable, or to hide if she's less sociable. dogs and puppies also cry the first night or two.
2. your new cat or dog is an ALIVE CREATURE! it is definitely NOT a toy, piece of clothing or some other thing you can just return the next day because you changed your mind!
3. having a pet is NEARLY identical to having a human baby! it requires your attention and it needs you!
Do expect your new companion to give you some headaches, but seriously, children are no different.
Milky literally LOVES knocking things over because they stand in her way... or in what he thinks is HER place.
© Charly Cross 2013 - present. All rights reserved.